Creams and Lotions from Far Away, Koru Naturals a Review
Are you looking for natural products to help moisturize your skin? Well the
Schoolhouse Review Crew
recently so joyfully got to review some products from a company called
Koru Naturals
. Our Pick was
Emu Oil
and some
New Zealand Pure and Simple Lanolin Cream
  and I'll tell you how they worked for my dry skin and my daughter's mane of hair.
Koru Naturals is located in America but brings us the products from their country of origin, New Zealand.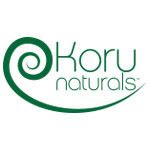 The first product we tried was Emu Oil.  Emu Oil comes from the fat of the Emu bird and contains vitamins and essential fatty acids. The Koru Naturals Emu Oil contains no additives and said to be great for hair AND skin.If you do a search online you will see that there are many claims (not by this brand) on the internal health benefits of Emu Oil but this particular product is for external use only.
The look of the Emu Oil is slightly thick and milky. Kind of like if your olive oil was in the fridge for a while. The bottle says to shake it before applying and in has no tell tale scent.
Join now and get 60% off a Club membership. That's only $20! Limited time offer.
I decided to use the Emu Oil on my daughter's hair which is very long and wavy/curly.
Her hair is about hip length and knots up every 12 hours, or so it seems. Teeny tiny knots work their way into the center of her long braid and I spend countless minutes detangling gently as she yells, "ouch!". She wears her hair in one braid and I've spent more money than I care to think about trying to get it to stay detangled for more than 12 hours but alas.
Following the directions on the Emu Oil I applied a few drops to her hair before shampooing. It says use sparingly. She graciously allowed me to show you the back of her hair. This is it dry with Emu Oil on it.
Then I shampooed her hair with baby shampoo, no conditioner, and more Emu Oil for moisture.
I've had questions about if my daughter's hair gets oily from having the Emu oil applied to it. Nope! If you've ever spent any time on a long hair message board oil is talked about often. It is used for hot oil treatments, on the ends of the hair, and many other ways. Sometimes it is even applied to the scalp which is then washed out. But those are stories for another time.
Emu Oil seems to soak right into the hair rather than sit on top.
Prior to using the Emu Oil I had been washing her hair with baby shampoo and using half a bottle of cheap conditioner to detangle and rinsing it out and then using a leave in conditioner to detangle as I combed. I'm not saying all of this didn't work it was just time consuming, messy, and not perfect.
I will admit to not really thinking about it but the first time I used the Emu Oil after washing her hair I did not apply conditioner to rinse out or use detangling spray. I just applied it and combed it out.
I only use a few drops on her hair after washing and since starting the Emu Oil I've forgone conditioner on her hair…GASP! I know long curly hair MUST have conditioner but with the Emu Oil her hair feels nicely moisturized I don't feel the need for it.
Her tangles are not gone. It's best if I apply the Emu Oil on a daily basis but my bottle is small and I'm milking it for all it's worth.
We've only been using it for about a month but I believe the combing is getting easier.
Just to test I didn't use Emu Oil on her hair yesterday but shampooed, used more cheap conditioner and then lots and lots of detangling spray (pet peeve). There were a lot more tangles and she's got a ton of flyaways as if her hair is really dry.
We also go to review some New Zealand Pure and Simple Lanolin Cream also from Koru Naturals
This cream is a long time favorite of New Zealand women.
For my skin purposes it behooves me to take a look at the ingredients….
Caprylic Triglyceride – Derived from coconut oil
Glyceryl Stearate – can sometimes be derived from soy  or Palm Kernel oil
Propylene Glycol – synthetic liquid that absorbs water, humectant,
Stearic Acid – waxy substance ususally made from Palm used to thicken lotions and creams. I actually have a bag of this in my DIY kit.
Cetyl Alcohol – fatty alcohol (not the drying kind) derived from a vegetable source used to help make your stuff condition and soften your skin.
Butyruspermum Parkii – Shea Butter
Phenoxyethanol – preservative
Caprylyl Glycol – derived from milk and some oils
Sorbic Acid – natural compound also a preservative
Amino Methyl Phenol – I haven't the foggiest idea
Dehydroacetic Acid – fungicide to keep your stuff from going bad
Benzyl Alcohol -preservative
Carbomer – to make your stuff thick and smooth
Curcuma Longa & Ethanol- Tumeric (the light yellow color)
The Glyceryl Stearate, which COULD be derived from soy was the only one I was a little worried about but I decided to go ahead and try the cream as a face cream. If there was the presence of soy in it my skin would be itchy and irritated. See what I'm willing to sacrifice for you?!
The lanolin cream came in a little round plastic jar and is a creamy pale yellow color with the consistency is that of a mid level hand cream. Not super heavy. It has a pleasing scent but not too heavy. Just right to make you feel as if you've done something nice for yourself as you start your day.
I'm not a makeup wearer due to my sensitive skin so this jar and my 3 ingredient chapstick are the only things I use in the morning before starting my day.
My skin is ubber dry. Like scary dry. If I wash my face, don't put anything on it, and then go talk to my family I see their eyes drawn to the excessive dry patches on my cheeks and around my mouth. I do it sometimes to scare them.
So I swapped out my regular moisturizer with the New Zealand Pure and Simple Lanolin Cream. I used it 2x a day after washing my face.
Since we're still technically in winter but having spring like weather I thought maybe this cream was thick enough yet light enough to suffice for my skin's needs. It was almost there but not quite. My cheeks would get a little dry halfway through the day. But I also did not notice any itchiness which is GREAT! Itchy skin is awful.
I will probably try to use the cream again on my face when the weather is warmer but in the meantime it also works well as a hand cream. The skin on my hands is not as sensitive.
I'm really enjoying both products and you can buy both from Koru Naturals.
New Zealand Pure and Simple Lanolin Cream
Also connect with them online at these places…