Quinoa for Breakfast – 52 Weeks of Fresh Breakfast Ideas – Week 1
I have a thing with breakfast.
I don't always like it, but my family does and frankly we all need it.
Why Do We Need Breakfast?
Breakfast is the most important meal of the day. We spend a lot of time focusing on What's for Dinner but what we really need to worry about is What is for breakfast?
Breakfast breaks our fast from the (hopefully) long sleep before hand.
Breakfast provides energy needed to get through your day.
If you eat right breakfast can keep your appetite together so you don't overeat of the wrong things.
Eating breakfast can actually help you with your weight loss goals!
So aren't those all good reasons to get a good breakfast in every morning?
Since I don't much like breakfast I've been trying to work on that issue by coming up with a good breakfast dishes each week.
This week I've been digging into the ebook from Kitchenstewardship.com called Healthy Breakfast: Cereal Free Secrets to Starting the Day with Real Food.
We're not a grain free, gluten free family, and I say that because most of the recipes in this ebook are in addition to many being dairy free, and nut free. But I do enjoy Kristie's take on food and her way with recipes.
Quinoa for Breakfast
I'm also familiar with Quinoa but had never thought to have it for breakfast!
For a long time I wasn't pronouncing Quinoa right. It looks like kwin-NO-ah but the correct way to say the word is KEEN-wah. Quinoa is an ancient grain that has been cultivated for thousands of years. Like some cruciferous veggies, it is categorized as a superfood because it contains a complete source of protein, meaning that all amino acids essential for human development are found within it. Quinoa also contains vitamins and minerals such as iron, calcium and vitamin B to name a few. (Check out this Quinoa Cookbook on Amazon)
Just because the name is hard to say doesn't mean that preparing Quinoa is difficult. In fact, it takes less time to fix a pot of quinoa than it does to prepare rice. And, you can prepare it in a rice cooker for an even easier dinner preparation.
Quinoa is a wonderful grain substitute, despite the fact that it is actually a seed from a plant. Quinoa can be baked into baked goods such as cakes and bread where it gives a subtle nutty flavor. It can also be cooked and eaten as oatmeal would.
Easy Quinoa
Ingredients
1

cup

quinoa

2

cups

water
Instructions
Sometimes Quinoa can be bitter so to start off rinse your Quinoa before cooking it. Rinse the grains until water is clear and then strain the water out and proceed with above.

Now we'll toast the Quinoa for a nuttier flavor. Heat the grains in a dry saucepan over medium heat for about 5 minutes. Don't let them burn.

Now bring your water to a boil in a pan. Add in the rinsed and toasted Quinoa and stir quickly. Cover and let simmer until all the liquid is gone.

Voila!
After scouring through the recipes in Healthy Breakfast my daughter and I decided to give the  Quinoa Breakfast bars (recipe) a go.
We took Kristie's recipe and tweaked it a little for our taste buds.
In our version of the Quinoa Bars, we failed (as we so often do) to read through the recipe the night before even though we picked this recipe to try the night before (face palm). Had we read through we would have seen the need to soak the quinoa hence we did not get to that step.
We rinse the Quinoa and then proceeded to cook it in milk which was also a newbie for me.
While we did this it gave us some good kitchen teaching time on using the stove, using the oven. Some math time with measurements and adding fractions. And just some good old mom and daughter time.
Instead of grinding fresh nuts as the recipe mentions, we used half a cup of ground almonds and half a cup of ground pistachios from Nuts.com instead.
For the berries in the recipe we used some dried blueberries we had on hand.
Then we added an egg and 1 teaspoon of cinnamon.
Our bars cooked for 30 minutes and came out like clockwork.
They were really good! I was thinking that the blueberries wouldn't be tangy enough as I like tang but they were just right. Our Quinoa definitely could have used some soaking but we'll remedy that next time because there will be a next time.
It was delicious. And I'm thinking this is one I would like to add to my round up of breakfasts when I don't have an appetite for much. According to Kristie's recipe we can also add peanut butter which might be good for a future batch.
You can find her Quinoa bar recipe here and if you want to try Kristie's recipes pick up a copy of Healthy Breakfast: Cereal Free Secrets to Starting the Day with Real Food which includs breakfast meal plans for egg free, grain free and dairy free, pantry stocking tips, how to use leftovers for breakfast and a lot more.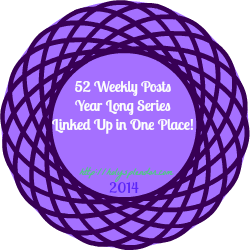 "Disclosure: I am an affiliate of Kitchen Stewardship's eBooks, which means I'll earn a small commission from any sales made through these links. However, I do love her ebooks.