Cyber Monday Clutter Free Gift Guide from Homemaking Organized
So here at Homemaking Organized we realize that the biggest obstacle to an organized home is Clutter! In 2018 I'm hoping to attack this barage on the Organized Home and to do that we need to end the year on a good note! How about a list of Clutter Free Gifts for Friends and Family?  Well hear you go!
Clutter Free Gifts for Cooks
Kids Cook Real Food is an amazing resource to gift to children, grandchildren, and even friend's children. We were part of the test group for this video course that teaches children how to cook and ended up using it as a summer activity for some neighborhood friends. My daughter has gained a lot of confidence in the kitchen from this course. And her friends regularly drop by with gifts from their own kitchens.  A clutter free gift that will keep on giving (Especially when the kids turn around and make you dinner!).
Your Black Friday deal here is a bonus set of Healthy Snacks videos (worth $20) for FREE. this is available Monday the 27th through Wednesday the 29th: No Coupon needed! Kids Cook Real Food
Grocery Budget Bootcamp Black Friday Sale. The Black Friday Deal for this ecourse is that you get the workbook printed, bound, and mailed to you with pruchase (okay a tiny bit of clutter but your checking account will thank you for all the money you are saving on groceries. If you buy this course be prepared to dig deep (or whoever you gift it to). You will find ut out what you're really spending at the grocery store and how to do better.
~~~~~~~~~~~~~~~~~~~
For the busy mom the resources from Erin Chase are just wonderful!
Save on memberships to
Clutter Free Gifts for Crafters
Craftsy has their classes on sale today (for only 24 hours). Woot woot! $17.87 or less on all classes! These make wonderful gifts for the DIY, crafter in your life. From cooking classes, to gardening classes, hand crafts, and more. To gift a Craftsy class just select "Gift This" option under "Add to Cart" as you're checking out. Craftsy has their classes on sale today!
Clutter Free Gifts for Busy Moms
Make Over Your Mornings — $10 (regularly $17). Is on sale for only $10. This best seller has motivated and inspired many a mom to do big things with their mornings. Organize your days, start off on the right foot, find time in your day because you began it right. Need more information? I have a full review of Make Over Your Mornings here on Homemaking Organized.
Make Over Your Evenings — $10 (regularly $17). Following up to Make Over Your Morning, Make Over Your Evenings
makes even more time in your day. Go to bed in an organized way, with a plan set up for the next day.
Make Over Your Year — $10 (regularly $29). I just got a great copy of this ecourse to help reach my goals this year. In this 4 Week course you'll find out how to focus and achieve your goals for the New Year. In this course Crystal's husband Jessie joins her and shows how he fashioned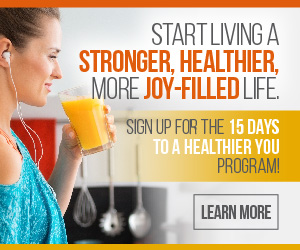 15 Days to a Healthier You — $10 (regularly $15). Crystal Paine went through a year of revamping her body and lifestyle to become healthier. Things like more water, focused exercise, and better sleep were on the agenda. She came out a fitter, healthier version of herself and wants to share her tips with you. Be healthier in time for 2018. She has videos, challenges, and tips to help you make healthy changes too.