A Curriculum for Practicing Purity A Homeschool Review
I think it's important, in this day and age, to discuss purity and God's plan for praciting purty and why with your growing teen so I was pretty pumped to check out Sex by Design by Abby Ludvigson
When I was growing up my mother was very intent on instilling Godly virtues into my sister and I. I believe that helped us to make the choice we did regarding our futures and our future spouses. I want to do what I can to make sure my own daughter also makes wise choices as she grows.
I didn't take a pledge or decide to court or anything really special. I just knew I was going to wait and some things were just off the table for me. I was very firm in my decisions and while it cost me boyfriends it saved me a lot of heartache.
The world today is not the same one I grew up in. It was bad then and it's worse now. The clothing, what's on television, what's acceptable behavior are all much more risky than what I faced. As an adult, being sure of who I am and what I'm about makes it easier for me to stick to my beliefs. But what of my daughter? She's at the age when peers and how people see you matters a lot. As much as I tell this too shall pass and it matters what she's left with, she also needs to hear someone else say it's okay to stand apart. To reinforce those Godly Virtues.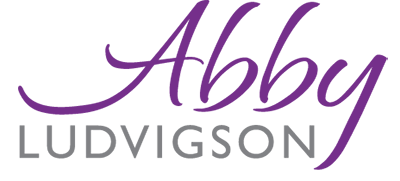 Enter Sex by Design
Sex by Design is a Home Study course for parents and their teens on the most difficult subject of waiting until marriage. And also practicing this Biblical purity in a world that says otherwise. It's not a sex ed course but a course about being pure.
It's a Biblically based product and contains…
7 Videos
A workbook for the parent
A workbook for the student
Online Resource Guide
We and several members of the Homeschool Review Crew were sent Sex by Design to use with our children.
My daughter, at 12, is probably on the younger end of who this product is intended for but still, this is just the kind of thing I wanted to use with her as she grows and matures.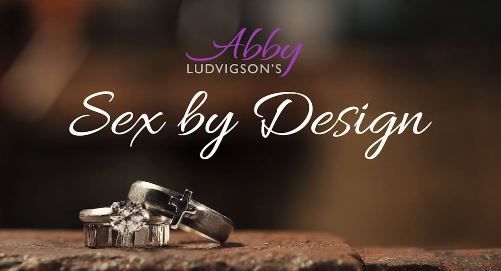 Abby Ludvigson
has designed 7 videos discussing different aspects that young teens encounter these days
Plan Ahead: Living Pure
Counting the Cost
Dating
God's Purpose and Plan
Modesty
Pornography
Running Back to God
Each video features interviews with teens and adults on the topic to come. Then we have Abby on stage speaking to an audience of teens. She shares her background. How she deals. And what she believes God has in mind.
Abby is to the point and frank about the struggles she has face through the years. But she's clean and doesn't mince words.
The accompanying workbooks are full or more information parents and kids….teens.
The Parent Workbook is a revisiting of the Film script along with a note from Abby, and some discussion points. For each video the sections in the workbook are…
A Note from Abby
Film Outline
Scripture Verses
Truth Statements
Follow Up Discussion
Personalize It
Apply It
a small reminder of key points
The Student Workbook includes fill in worksheets, scripture references, and application notes for each video.
Listen to what Josh McDowell has to say about Sex by Design
How I used Sex by Design
I picked this series specifically for my daughter who is 12. This is one of those things where you have to know the maturity level of your child and gauge which episodes are right for them. I didn't want to wait until my daughter was old enough for all the episodes but rather move through them as she grows and matures.
Also this study is not meant to be rushed. Take your time and really help your child to understand all that is being talked about. That being said we are still on our first study. Abby references more books and videos to really delve into each topic. It's not a one day thing.
Right away I knew Modesty was a good place to start with my daughter. This was actually module 5 in the series but none-theless I felt that it was a great starting point for someone her age.
As my daughter grows and chooses her outfits I want her to pick appropriate choices. Abby gives a good talk about why you want to dress in a modest way. How you can be fashionable without giving away all the goods. How dressing modestly is not about rules. And how dressing modestly applies to boys also.
I know that many of these topics my daughter is not ready for but I don't want to wait until she is ready for all of them before I start talking to her about them. Just like you don't talk about puberty after it's here. You talk about it when it's on the horizon.
I started by watching the videos myself to confirm which ones I felt the Sweet Peanut was ready for. Then we talked about the topic before watching the videos.
Since I had already watched the videos I let my daughter watch them while I was nearby. I didn't want her to be embarrassed if I was there but turns out she wasn't. Then we've been going through the resources in the Parent Guide and going through the text in the Student Workbook. My daughter has thoughts on how she sees her friends choosing to dress. And she understands more fully my goals when it comes to picking swimsuits and other clothing for her.
My daughter LOVES Abby! I won't say she learned so much because these are issues we already talk about. What the Sex by Design videos did was to reinforce what she hears from mommy. And to help her feel more secure in how she chooses to dress.
I've already shared about these videos with some friends. Raising children in today's climate, as Christians, we have big concerns and having resources like this help us to raise our children in the way they should go.
Got teens? If this sounds like a resource your family would benefit from you can visit the website here =>  Sex by Design by Abby Ludvigson
Connect with Abby Ludvigson on Social Media
You can read what other members of the Homeschool Review Crew thought of Sex By Design by clicking the image below.