Get Your Homeschooling Done With Time4Learning: a Review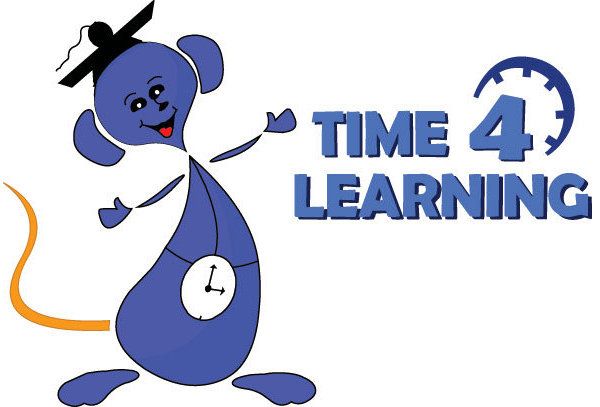 Summer is an important time in a school age child's life. It can be a time when they grasp a concept that evaded them during the school year. When I was a child my mother had my sister and I do some supplemental schooling during our summer break so that we wouldn't lose what we had learned during the school year. That's what we did while reviewing Time4Learning. Our daughter was learning AND having fun.
Time4Learning is an online online educational program that can be your child's complete curriculum or used to supplement their homeschooling or other schooling. We chose to use it a supplement during the summer.
While this award winning program is not an accredited school (since it is a curriculum and not a school) accredited schools use Time4Learning. Time4Learning You can use Time4Learning as a complete homeschool program, a supplemental program, afterschool program, summer enrichment and more. Time4Learning has won many awards for it's excellent curriculum so if you have worries that should put them at ease.
Join now and get 60% off a Club membership. That's only $20! Limited time offer.
Time4Learning covers grades Pre-K through High School. We used the program for the summer before entering the Third Grade to keep our daughter on her toes. I will tell you what is included for the third grader although you can move up or down a grade as needed.
Costs
For Pre-K through 8th grade Time4Learning costs $19.95 a month and $14.95 a month for additional children.
For High School Time4Learning costs $30 a month for four courses.
You have access to the program 24 hours a day.
It keeps records of your child's attendance and progress reports.
What's Subjects are Covered
The Third Grade Lesson Plans in Time4Learning cover the following basic subjects….
Language Arts
Reading
Math
Science
Social Studies
Setting it Up
You can organize your child's learning experience on Time4Learning by logging into the parent area and choosing the activity scheduler.
You then choose the duration of the activities (for example the whole school year), which subjects you want covered, and what kinds of activities you want your child to do. For example Learning Activities, Tests, Quizzes, and/or Worksheets.
Then you choose if you want a complete year's worth of curriculum covered in your time period chosen of just a few chapters.
With the parent section you can also schedule how long your child must do lessons before playing in the playground.
Using the Program
Once you have set up the activities for the time period you selected then your child can log in and follow the arrow to complete their activities.
There are arrows in front of the first activity they are supposed to do within each subject.
Once they have completed how every much time you decide on their daily activities there is also a playground where your child can play puzzles, games, and activities.

What a Lesson Looks Like
Some lessons are interactive and some are reading like in a textbook but still a bit interactive.
The interactive lessons may ask your child to answer questions and provide feedback according to the answers.
Administrative Stuff
Also within the parents login area you can view payment information, change your child's grade level, adjust the timer (how long your child my do schoolwork within Time4Learning before visiting the playground).
On the side is their Portfolio where they can see their attendance, any assignments completed or in progress, generate a report you can print as a pdf (I really liked this), do some drawing or take notes, access their toolkit which has virtual math manipulatives (also cool), and search for activities.
In the main center portion of the screen are their subjects. Now once you click on these subjects you are presented with more buttons on specific topics. If you just sat your child down and let them have it they may become quickly lost. This is where you come in with organizing your child's time on Time4Learning.
Also the created assignments for the school year option is so nice. For example just to see how it would work if we used it for our complete homeschool program for the school year I selected all the subjects and all the assignments, worksheets and quizzes. Time4Learning created a school year plan for my daughter where each week of the year had a list of activities and assignments and quizzes to complete for that week.
How We Used Time4Learning
As I said before we used this program in the summer to keep the learning alive until the schoolyear started again. My daughter's duty was to work on Time4Learning 15 minutes day. An hour later I had to tell her she was done. At first she was concerned about getting into the playground. That was her focus. But after a while she forgot about the playground and just spent time in the Math lessons.
I felt lost when I first went to set up the program. So it is recommended that you review their helpful information on getting started.
There is so much in Time4Learning I was afraid to do this review. I mean how to cover everything? Well I can't. But you can find out for yourself by checking out the demo here.
I really like Time4Learning. Not only was in enjoyable for my daughter but she was learning. If our needs changed we could unsubscribe at any time and you know the record keeping is a HUGE plus for homeschoolers. Time4Learning is a great option for a homeschooler's needs. Although we had already ordered our curriculum for the year I'm considering subscribing next summer to fill our summertime needs.
Click the banner below to read more Time4Learning Reviews.