The Brinkman Radio Adventures a Schoolhouse Crew Review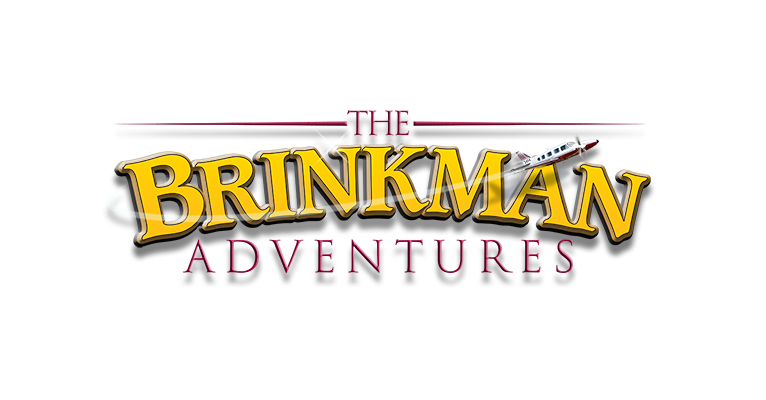 Don't you just love old fashioned radio shows? Sitting around with your family and a bowl of popcorn and being able to use your own imagination to see what is happening?
That's what we've been able to do while we review the The Brinkman Adventures Season 2: Episodes 13-24  by The Brinkman Adventures
The Brinkman Adventures is a radio show that follows a missionary family on exciting adventures around the world.
While The Brinkman Adventures is a fictitious show using actors to represent the characters each episode is based on true happenings. And that is what makes it so exciting!
So far there are two seasons of The Brinkman Adventures (we reviewed Season 2) and the suggested price for the 4 CD collection is $25. You can also download the MP3s for the suggested price $17.00. The episodes run for a total of 5+ hours.
The Brinkman Adventures were created by Ian Bultman who had the idea come to him while reading the Bible one night. The stories are based upon true missionary stories and are told through the eyes of a large Christian missionary family.
The radio programs can be enjoyed by the whole family (Although they will alert you if they feel that younger viewers may be a bit sensitive to the content. And so far my 9 year old has not been sensitive. )
There are 12 episodes of the Brinkman Adventures in Season 2.
Ep. 01 – The Mystery Ring

Ep. 02 – Blue Hat and T-Shirt Bible

Ep. 03 – How Big Is Your God 1

Ep. 04 – How Big Is Your God Pt. 2

Ep. 05 – Mexico By Bus

Ep. 06 – Treehouse Academy

Ep. 07 – Pirates of Mayan Island

Ep. 08 – Sapphire Slave Pt. 1

Ep. 09 – Sapphire Slaves Pt. 2

Ep. 10 – Hadi's Choice

Ep. 11 – Castle of Secrets

Ep. 12 – On the Run
Each episode on The Brinkman Adventures is an exciting family adventure of a moving testimony from a friend or family member about a past missionary trip or adventure.  Each episode shows God leading and moving in their lives and stories of people coming to Christ.
The episodes are about 25 minutes long each.
To listen to
The Brinkman Adventures
we sat around the computer as a family. Usually after dinner and clean up was done we would sit back to enjoy a story or two. As born again Christians who have lived oversees some of the stories touch close to home. I love how
God works in mysterious ways
and when you least expect it. It's happened in my own life and since these are based on true stories (read the background links above) I know they happen to other around the world.
We've enjoyed all the episodes but I think the Blue Hat and T-Shirt Bible was the favorite. Looking for Christians in China and hearing how God moved to pave the way for the missionaries was spine tingling (for me).  No door is impenetrable to God and this story surely shows that. I might say there were a few tears of joy while listening to this episode but you didn't hear that from me.
I ended up burning all of the episodes of The Brinkman Adventures to disc for The Sweet Peanut. This is how much she (we) enjoys the stories. I wasn't planning on doing this but she asked me to. Even though she's heard them quite a bit now she listens to them each night as she's getting ready for bed (and long after I've told her to turn out the light I've discovered). I expected her to tell me how she loved the excitement and travel but she told me loves how the people are spreading the Gospel of Christ.
The testimonies on the website aren't kidding when they talk about how much children enjoy the stories. I think hearing the other children in the episodes and the exciting adventures really speak to a young heart. She says her favorite episode is Treehouse Academy. You can read the background for that episode here =>Treehouse Academy
I think this is a totally wonderful way for a family to spend time together. And time that is encouraging and uplifting. It's so hard to find family friendly entertainment that doesn't break the bank. I had actually been planning to purchase some other Christian Radio shows for my daughter to listen to because I didn't know about these. She loves a good Christian radio show so much and these came right on time. We've been learning a little bit about missionary life in school through the years and these tales tie in nicely.
You can purchase the CD or download The Brinkman Adventures at this link
You can connect with The Brinkman Adventures on Facebook
Click the green banner below to read more reviews on The Brinkman Adevntures