Notice
: Undefined index: series_firstpost_nav_custom_text in
/home/homema77/public_html/wp-content/plugins/organize-series/orgSeries-template-tags.php
on line
495
Notice
: Undefined index: series_firstpost_nav_custom_text in
/home/homema77/public_html/wp-content/plugins/organize-series/orgSeries-template-tags.php
on line
495
Notice
: Undefined index: series_firstpost_nav_custom_text in
/home/homema77/public_html/wp-content/plugins/organize-series/orgSeries-template-tags.php
on line
495
Notice
: Undefined index: series_firstpost_nav_custom_text in
/home/homema77/public_html/wp-content/plugins/organize-series/orgSeries-template-tags.php
on line
495
Notice
: Undefined index: series_firstpost_nav_custom_text in
/home/homema77/public_html/wp-content/plugins/organize-series/orgSeries-template-tags.php
on line
495
Notice
: Undefined index: series_firstpost_nav_custom_text in
/home/homema77/public_html/wp-content/plugins/organize-series/orgSeries-template-tags.php
on line
495
Notice
: Undefined index: series_firstpost_nav_custom_text in
/home/homema77/public_html/wp-content/plugins/organize-series/orgSeries-template-tags.php
on line
495
Notice
: Undefined index: series_firstpost_nav_custom_text in
/home/homema77/public_html/wp-content/plugins/organize-series/orgSeries-template-tags.php
on line
495
Notice
: Undefined index: series_firstpost_nav_custom_text in
/home/homema77/public_html/wp-content/plugins/organize-series/orgSeries-template-tags.php
on line
495
Notice
: Undefined index: series_firstpost_nav_custom_text in
/home/homema77/public_html/wp-content/plugins/organize-series/orgSeries-template-tags.php
on line
495
Notice
: Undefined index: series_firstpost_nav_custom_text in
/home/homema77/public_html/wp-content/plugins/organize-series/orgSeries-template-tags.php
on line
495
Notice
: Undefined index: series_firstpost_nav_custom_text in
/home/homema77/public_html/wp-content/plugins/organize-series/orgSeries-template-tags.php
on line
495
Notice
: Undefined index: series_firstpost_nav_custom_text in
/home/homema77/public_html/wp-content/plugins/organize-series/orgSeries-template-tags.php
on line
495
Notice
: Undefined index: series_firstpost_nav_custom_text in
/home/homema77/public_html/wp-content/plugins/organize-series/orgSeries-template-tags.php
on line
495
Notice
: Undefined index: series_firstpost_nav_custom_text in
/home/homema77/public_html/wp-content/plugins/organize-series/orgSeries-template-tags.php
on line
495
Notice
: Undefined index: series_firstpost_nav_custom_text in
/home/homema77/public_html/wp-content/plugins/organize-series/orgSeries-template-tags.php
on line
495
Notice
: Undefined index: series_firstpost_nav_custom_text in
/home/homema77/public_html/wp-content/plugins/organize-series/orgSeries-template-tags.php
on line
495
Notice
: Undefined index: series_firstpost_nav_custom_text in
/home/homema77/public_html/wp-content/plugins/organize-series/orgSeries-template-tags.php
on line
495
Notice
: Undefined index: series_firstpost_nav_custom_text in
/home/homema77/public_html/wp-content/plugins/organize-series/orgSeries-template-tags.php
on line
495
Notice
: Undefined index: series_firstpost_nav_custom_text in
/home/homema77/public_html/wp-content/plugins/organize-series/orgSeries-template-tags.php
on line
495
Notice
: Undefined index: series_firstpost_nav_custom_text in
/home/homema77/public_html/wp-content/plugins/organize-series/orgSeries-template-tags.php
on line
495
Notice
: Undefined index: series_firstpost_nav_custom_text in
/home/homema77/public_html/wp-content/plugins/organize-series/orgSeries-template-tags.php
on line
495
Notice
: Undefined index: series_firstpost_nav_custom_text in
/home/homema77/public_html/wp-content/plugins/organize-series/orgSeries-template-tags.php
on line
495
Notice
: Undefined index: series_firstpost_nav_custom_text in
/home/homema77/public_html/wp-content/plugins/organize-series/orgSeries-template-tags.php
on line
495
Notice
: Undefined index: series_firstpost_nav_custom_text in
/home/homema77/public_html/wp-content/plugins/organize-series/orgSeries-template-tags.php
on line
495
Notice
: Undefined index: series_firstpost_nav_custom_text in
/home/homema77/public_html/wp-content/plugins/organize-series/orgSeries-template-tags.php
on line
495
Notice
: Undefined index: series_firstpost_nav_custom_text in
/home/homema77/public_html/wp-content/plugins/organize-series/orgSeries-template-tags.php
on line
495
Notice
: Undefined index: series_firstpost_nav_custom_text in
/home/homema77/public_html/wp-content/plugins/organize-series/orgSeries-template-tags.php
on line
495
Notice
: Undefined index: series_firstpost_nav_custom_text in
/home/homema77/public_html/wp-content/plugins/organize-series/orgSeries-template-tags.php
on line
495
Notice
: Undefined index: series_firstpost_nav_custom_text in
/home/homema77/public_html/wp-content/plugins/organize-series/orgSeries-template-tags.php
on line
495
Notice
: Undefined index: series_firstpost_nav_custom_text in
/home/homema77/public_html/wp-content/plugins/organize-series/orgSeries-template-tags.php
on line
495
Notice
: Undefined index: series_firstpost_nav_custom_text in
/home/homema77/public_html/wp-content/plugins/organize-series/orgSeries-template-tags.php
on line
495
Notice
: Undefined index: series_firstpost_nav_custom_text in
/home/homema77/public_html/wp-content/plugins/organize-series/orgSeries-template-tags.php
on line
495
Notice
: Undefined index: series_firstpost_nav_custom_text in
/home/homema77/public_html/wp-content/plugins/organize-series/orgSeries-template-tags.php
on line
495
Notice
: Undefined index: series_firstpost_nav_custom_text in
/home/homema77/public_html/wp-content/plugins/organize-series/orgSeries-template-tags.php
on line
495
Notice
: Undefined index: series_firstpost_nav_custom_text in
/home/homema77/public_html/wp-content/plugins/organize-series/orgSeries-template-tags.php
on line
495
Notice
: Undefined index: series_firstpost_nav_custom_text in
/home/homema77/public_html/wp-content/plugins/organize-series/orgSeries-template-tags.php
on line
495
Notice
: Undefined index: series_firstpost_nav_custom_text in
/home/homema77/public_html/wp-content/plugins/organize-series/orgSeries-template-tags.php
on line
495
Notice
: Undefined index: series_firstpost_nav_custom_text in
/home/homema77/public_html/wp-content/plugins/organize-series/orgSeries-template-tags.php
on line
495
Notice
: Undefined index: series_firstpost_nav_custom_text in
/home/homema77/public_html/wp-content/plugins/organize-series/orgSeries-template-tags.php
on line
495
Notice
: Undefined index: series_firstpost_nav_custom_text in
/home/homema77/public_html/wp-content/plugins/organize-series/orgSeries-template-tags.php
on line
495
Notice
: Undefined index: series_firstpost_nav_custom_text in
/home/homema77/public_html/wp-content/plugins/organize-series/orgSeries-template-tags.php
on line
495
Notice
: Undefined index: series_firstpost_nav_custom_text in
/home/homema77/public_html/wp-content/plugins/organize-series/orgSeries-template-tags.php
on line
495
Notice
: Undefined index: series_firstpost_nav_custom_text in
/home/homema77/public_html/wp-content/plugins/organize-series/orgSeries-template-tags.php
on line
495
Notice
: Undefined index: series_firstpost_nav_custom_text in
/home/homema77/public_html/wp-content/plugins/organize-series/orgSeries-template-tags.php
on line
495
Notice
: Undefined index: series_firstpost_nav_custom_text in
/home/homema77/public_html/wp-content/plugins/organize-series/orgSeries-template-tags.php
on line
495
Notice
: Undefined index: series_firstpost_nav_custom_text in
/home/homema77/public_html/wp-content/plugins/organize-series/orgSeries-template-tags.php
on line
495
Notice
: Undefined index: series_firstpost_nav_custom_text in
/home/homema77/public_html/wp-content/plugins/organize-series/orgSeries-template-tags.php
on line
495
Notice
: Undefined index: series_firstpost_nav_custom_text in
/home/homema77/public_html/wp-content/plugins/organize-series/orgSeries-template-tags.php
on line
495
Notice
: Undefined index: series_firstpost_nav_custom_text in
/home/homema77/public_html/wp-content/plugins/organize-series/orgSeries-template-tags.php
on line
495
Notice
: Undefined index: series_firstpost_nav_custom_text in
/home/homema77/public_html/wp-content/plugins/organize-series/orgSeries-template-tags.php
on line
495
Notice
: Undefined index: series_firstpost_nav_custom_text in
/home/homema77/public_html/wp-content/plugins/organize-series/orgSeries-template-tags.php
on line
495
Notice
: Undefined index: series_firstpost_nav_custom_text in
/home/homema77/public_html/wp-content/plugins/organize-series/orgSeries-template-tags.php
on line
495
Notice
: Undefined index: series_firstpost_nav_custom_text in
/home/homema77/public_html/wp-content/plugins/organize-series/orgSeries-template-tags.php
on line
495

Halloween isn't a holiday we choose to celebrate at our home but when kids do coming knocking on our door it has always been a tradition to hand them something better than candy.
This year we had some Gospel Tracts and Evangelism Tools Sampler Pack from Let the Little Children Come to work with.
We usually have other Gospel tracts to hand out but they are geared more to adults and don't appeal to children.
We recently received the 10 item Gospel Tracts and Evangelism Tools Sampler Pack  to review recently and just in time I might add.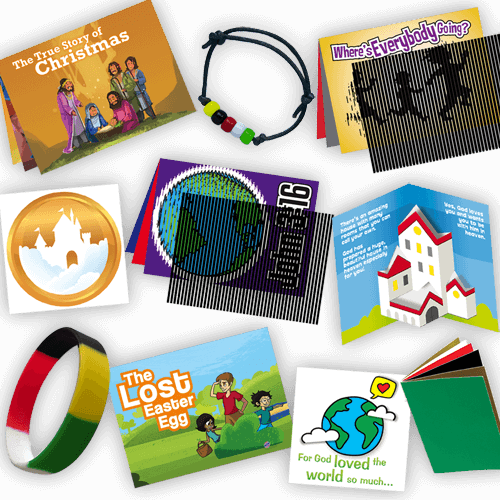 Let the Little Children Come
makes cute colorful items that speak to a small child's heart on the Gospel of Christ. Their mission is to bring the Gospel to little children. Using colorful tracts and tools that little children can understand. They are simply packaged and easy to hand out.
Each sampler pack contains…
John 3:16 Animated Tract: This tract uses a black screen to hold over the tract as you recite the scripture of John 3:16. The black screen animates each page of the tract.
Gospel Buttons FlipAbout:  This cute tract folds and opens to reveal God's message of eternal life. All with no words!
The Most Amazing House Pop-up Tract: This tract offers cute pop-ups on each page describing the home God has prepared for us in heaven.
Wordless Bracelet Kit: The Color beads give the message of salvation. Each bead represents a part of the Gospel Message.
The True Story of Christmas Animated Tract: Just in time for the Christmas season this tract also uses the black screen to animate the birth of Jesus Christ.
The Lost Easter Egg Pop-up Tract:  This pop up tract uses the story of a lost Easter Egg to tell how God feels about each one of us.
John 3:16 FlipAbout: When folded and opened again in another direction this tract is about God sending His only Son.
Silicone Salvation Bracelet: The silicone bracelet also gives the same message of salvation like the Wordless bracelet but uses  a solid bracelet as opposed to beads.
Where's Everybody Going? Animated Tract:Very cool animation when you slide the little black screen from left to right. This tract talks of God's love for us and his plan for salvation. And also how to be saved.
Wordless Book: Tells the story of salvation using only colors. The same as the Wordless Bracelets and Silicone bracelet. There are PDF instructions on what to say with these particular tools.
You can see samples of how each tract works on the website.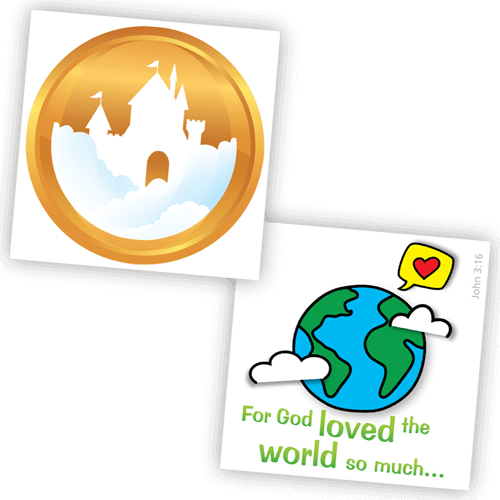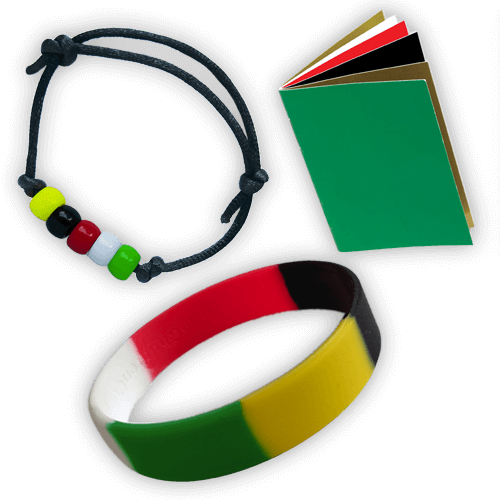 These are all little tracts designed to appeal to young children. Not full of words they can't read yet they bring a message
But Jesus said, Suffer little children, and forbid them not, to come unto me: for of such is the kingdom of heaven.~Matthew 10:14
How We've Been Using these  Gospel Tracts and Evangelism Tools
I gave these little evangelistic tools to my daughter. She's been pretty decided for a few years that she wants to be a missionary when she grows up. We tell her that the best mission field is her own backyard. So taking us to heart she witnessed to two of her friends on our block. They decided to give their hearts to Jesus and now join us at church whenever they can. I love telling this story!
Their parents were aware of everything going on and, while they haven't made the same steps, we're praying for them too!
Our little neighbors love these little tools and now my daughter wants to use the rest of them on her other friends around the neighborhood who are not Christians.
You can visit Let the Little Children Come to see a sample of each witnessing tool.
Connect with Le the Little Children Come on Social Media => Facebook
Then visit the Homeschool Review Crew below to read how they enjoyed these tools for witnessing to small children.