Notice
: Undefined index: series_firstpost_nav_custom_text in
/home/homema77/public_html/wp-content/plugins/organize-series/orgSeries-template-tags.php
on line
495
Notice
: Undefined index: series_firstpost_nav_custom_text in
/home/homema77/public_html/wp-content/plugins/organize-series/orgSeries-template-tags.php
on line
495
Notice
: Undefined index: series_firstpost_nav_custom_text in
/home/homema77/public_html/wp-content/plugins/organize-series/orgSeries-template-tags.php
on line
495
Notice
: Undefined index: series_firstpost_nav_custom_text in
/home/homema77/public_html/wp-content/plugins/organize-series/orgSeries-template-tags.php
on line
495
Notice
: Undefined index: series_firstpost_nav_custom_text in
/home/homema77/public_html/wp-content/plugins/organize-series/orgSeries-template-tags.php
on line
495
Notice
: Undefined index: series_firstpost_nav_custom_text in
/home/homema77/public_html/wp-content/plugins/organize-series/orgSeries-template-tags.php
on line
495
Notice
: Undefined index: series_firstpost_nav_custom_text in
/home/homema77/public_html/wp-content/plugins/organize-series/orgSeries-template-tags.php
on line
495
Notice
: Undefined index: series_firstpost_nav_custom_text in
/home/homema77/public_html/wp-content/plugins/organize-series/orgSeries-template-tags.php
on line
495
Notice
: Undefined index: series_firstpost_nav_custom_text in
/home/homema77/public_html/wp-content/plugins/organize-series/orgSeries-template-tags.php
on line
495
Notice
: Undefined index: series_firstpost_nav_custom_text in
/home/homema77/public_html/wp-content/plugins/organize-series/orgSeries-template-tags.php
on line
495
Notice
: Undefined index: series_firstpost_nav_custom_text in
/home/homema77/public_html/wp-content/plugins/organize-series/orgSeries-template-tags.php
on line
495
Notice
: Undefined index: series_firstpost_nav_custom_text in
/home/homema77/public_html/wp-content/plugins/organize-series/orgSeries-template-tags.php
on line
495
Notice
: Undefined index: series_firstpost_nav_custom_text in
/home/homema77/public_html/wp-content/plugins/organize-series/orgSeries-template-tags.php
on line
495
Notice
: Undefined index: series_firstpost_nav_custom_text in
/home/homema77/public_html/wp-content/plugins/organize-series/orgSeries-template-tags.php
on line
495
Notice
: Undefined index: series_firstpost_nav_custom_text in
/home/homema77/public_html/wp-content/plugins/organize-series/orgSeries-template-tags.php
on line
495
Notice
: Undefined index: series_firstpost_nav_custom_text in
/home/homema77/public_html/wp-content/plugins/organize-series/orgSeries-template-tags.php
on line
495
Notice
: Undefined index: series_firstpost_nav_custom_text in
/home/homema77/public_html/wp-content/plugins/organize-series/orgSeries-template-tags.php
on line
495
Notice
: Undefined index: series_firstpost_nav_custom_text in
/home/homema77/public_html/wp-content/plugins/organize-series/orgSeries-template-tags.php
on line
495
Notice
: Undefined index: series_firstpost_nav_custom_text in
/home/homema77/public_html/wp-content/plugins/organize-series/orgSeries-template-tags.php
on line
495
Notice
: Undefined index: series_firstpost_nav_custom_text in
/home/homema77/public_html/wp-content/plugins/organize-series/orgSeries-template-tags.php
on line
495
Notice
: Undefined index: series_firstpost_nav_custom_text in
/home/homema77/public_html/wp-content/plugins/organize-series/orgSeries-template-tags.php
on line
495
Notice
: Undefined index: series_firstpost_nav_custom_text in
/home/homema77/public_html/wp-content/plugins/organize-series/orgSeries-template-tags.php
on line
495
Notice
: Undefined index: series_firstpost_nav_custom_text in
/home/homema77/public_html/wp-content/plugins/organize-series/orgSeries-template-tags.php
on line
495
Notice
: Undefined index: series_firstpost_nav_custom_text in
/home/homema77/public_html/wp-content/plugins/organize-series/orgSeries-template-tags.php
on line
495
Notice
: Undefined index: series_firstpost_nav_custom_text in
/home/homema77/public_html/wp-content/plugins/organize-series/orgSeries-template-tags.php
on line
495
Notice
: Undefined index: series_firstpost_nav_custom_text in
/home/homema77/public_html/wp-content/plugins/organize-series/orgSeries-template-tags.php
on line
495
Notice
: Undefined index: series_firstpost_nav_custom_text in
/home/homema77/public_html/wp-content/plugins/organize-series/orgSeries-template-tags.php
on line
495
Notice
: Undefined index: series_firstpost_nav_custom_text in
/home/homema77/public_html/wp-content/plugins/organize-series/orgSeries-template-tags.php
on line
495
Notice
: Undefined index: series_firstpost_nav_custom_text in
/home/homema77/public_html/wp-content/plugins/organize-series/orgSeries-template-tags.php
on line
495
Notice
: Undefined index: series_firstpost_nav_custom_text in
/home/homema77/public_html/wp-content/plugins/organize-series/orgSeries-template-tags.php
on line
495
Notice
: Undefined index: series_firstpost_nav_custom_text in
/home/homema77/public_html/wp-content/plugins/organize-series/orgSeries-template-tags.php
on line
495
Notice
: Undefined index: series_firstpost_nav_custom_text in
/home/homema77/public_html/wp-content/plugins/organize-series/orgSeries-template-tags.php
on line
495
Notice
: Undefined index: series_firstpost_nav_custom_text in
/home/homema77/public_html/wp-content/plugins/organize-series/orgSeries-template-tags.php
on line
495
Notice
: Undefined index: series_firstpost_nav_custom_text in
/home/homema77/public_html/wp-content/plugins/organize-series/orgSeries-template-tags.php
on line
495
Notice
: Undefined index: series_firstpost_nav_custom_text in
/home/homema77/public_html/wp-content/plugins/organize-series/orgSeries-template-tags.php
on line
495
Notice
: Undefined index: series_firstpost_nav_custom_text in
/home/homema77/public_html/wp-content/plugins/organize-series/orgSeries-template-tags.php
on line
495
Notice
: Undefined index: series_firstpost_nav_custom_text in
/home/homema77/public_html/wp-content/plugins/organize-series/orgSeries-template-tags.php
on line
495
Notice
: Undefined index: series_firstpost_nav_custom_text in
/home/homema77/public_html/wp-content/plugins/organize-series/orgSeries-template-tags.php
on line
495
Notice
: Undefined index: series_firstpost_nav_custom_text in
/home/homema77/public_html/wp-content/plugins/organize-series/orgSeries-template-tags.php
on line
495
Notice
: Undefined index: series_firstpost_nav_custom_text in
/home/homema77/public_html/wp-content/plugins/organize-series/orgSeries-template-tags.php
on line
495
Notice
: Undefined index: series_firstpost_nav_custom_text in
/home/homema77/public_html/wp-content/plugins/organize-series/orgSeries-template-tags.php
on line
495
Notice
: Undefined index: series_firstpost_nav_custom_text in
/home/homema77/public_html/wp-content/plugins/organize-series/orgSeries-template-tags.php
on line
495
Notice
: Undefined index: series_firstpost_nav_custom_text in
/home/homema77/public_html/wp-content/plugins/organize-series/orgSeries-template-tags.php
on line
495
Notice
: Undefined index: series_firstpost_nav_custom_text in
/home/homema77/public_html/wp-content/plugins/organize-series/orgSeries-template-tags.php
on line
495
Notice
: Undefined index: series_firstpost_nav_custom_text in
/home/homema77/public_html/wp-content/plugins/organize-series/orgSeries-template-tags.php
on line
495
Notice
: Undefined index: series_firstpost_nav_custom_text in
/home/homema77/public_html/wp-content/plugins/organize-series/orgSeries-template-tags.php
on line
495
Notice
: Undefined index: series_firstpost_nav_custom_text in
/home/homema77/public_html/wp-content/plugins/organize-series/orgSeries-template-tags.php
on line
495
Notice
: Undefined index: series_firstpost_nav_custom_text in
/home/homema77/public_html/wp-content/plugins/organize-series/orgSeries-template-tags.php
on line
495
Notice
: Undefined index: series_firstpost_nav_custom_text in
/home/homema77/public_html/wp-content/plugins/organize-series/orgSeries-template-tags.php
on line
495
Notice
: Undefined index: series_firstpost_nav_custom_text in
/home/homema77/public_html/wp-content/plugins/organize-series/orgSeries-template-tags.php
on line
495
Notice
: Undefined index: series_firstpost_nav_custom_text in
/home/homema77/public_html/wp-content/plugins/organize-series/orgSeries-template-tags.php
on line
495
Notice
: Undefined index: series_firstpost_nav_custom_text in
/home/homema77/public_html/wp-content/plugins/organize-series/orgSeries-template-tags.php
on line
495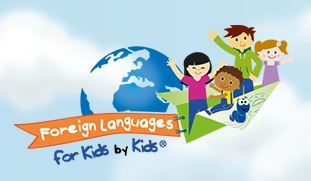 Learning a foreign language is a constant goal in our family.
We kicked off Summer this year by diving into learning Spanish with the Spanish Program Starter Set 1 by Foreign Languages for Kids by Kids.
This is a great 20 week beginning Spanish curriculum that we found really motivating for the whole family.
We Received The Spanish Program Starter Set 1 which includes:
A DVD with videos for Levels 1-3
Three Parent-Teacher Guides which set out a detailed lesson plans, with a suggested viewing schedule and a fun, supplemental and hands on activities to choose from to reinforce the material taught in the videos.
Flashcards and Card Games for Levels 1 to 3
Workbooks for Levels 1-3
Stickers for Levels 1-3
Getting to Know Spanish for Kids by Kids
We dove right into using Spanish for Kids by Kids. I've mentioned on the blog a few times that learning Spanish is one of our goals. But we're notorious for starting a language learning program and not finishing it after the review (make face here).
Just to let you know, without naming names (search this blog), Spanish for Kids by Kids actually inspired us to pull out those previous programs and get back into learning Spanish!
The lesson plans for Spanish for Kids by Kids are nice and easy to follow. Per the Teacher's Guide for Level 1 you watch the video and play the Rapid Review Game. Then if you want there are supplemental activities to foster more learning. The activities are simple such as focusing on a certain phrase in Spanish and doing a few pages in the Workbook which may require some discussion.
The videos start as if you were on a plane traveling to a Spanish speaking country. The immersion Spanish videos are the inflight entertainment as you travel from place to place.
Basketballs are Not for Breakfast is the first video. 3 boys come down for breakfast in the morning. They pet the dog, say hi to mama, and come to the table with various things on their minds. We learn how to say big and little, basketball, mama, breakfast, I don't like, and a few other words.
In the second video The Little Magic House Part 1 you start to learn some pronouns, more nouns, possessive pronouns, some verbs, and about the little magic house.
In the Little Magic House Part 2 we learn some color words and hear more complete sentences.
If you don't understand any of the Spanish you will wonder for sure what is going on in the videos. They are cute and well done.
The included workbooks are your inflight magazine and includes puzzles, fill in the blanks, worksheets with grammar and other lesson tools to help your student to remember the Spanish words they are learning and also some grammar rules. They really do go along with the videos because if you don't use them it will be harder to understand the videos. They provide review and tips on grammar details such as when to use the feminine or masculine nouns.
How We Used Spanish for Kids by Kids
So the first few days of using Spanish for Kids by Kids we followed all the directions in the Spanish Level 1 Workbook. We watched the video, we laughed and talked about the words we learned.  We played the review game. We grilled papa when he came home. We put up the stickers around the house. And the Sweet Peanut did the worksheets.
And then we sort of got carried away. My mother came to spend a week with us. She's been practicing Spanish too. She and my daughter went on a binge watch of the videos. They played the game over and over. We downloaded a translation app and worked with that.  We even pulled out some past Spanish curriculum and combined them with Spanish for Kids by Kids.
We watched the rest of the videos and my daughter hunted and pecked through the workbooks (not to worry I've called her on it and she's been finishing the ones she missed).
I guess I must say that as a result of Spanish for Kids by Kids Spanish learning has really taken off in our home. The curriculum has really inspired my daughter. At given times during the day she'll only speak Spanish (what is broken Spanish at this time). She plays with the cards daily and the card game with my mother.
Now if we just knew some Spanish speaking people…
Connect with Spanish for Kids by Kids on Facebook: https://www.facebook.com/ForeignLanguagesForKidsByKids