GREEMU, The Vegan Alternative to Emu Oil, a Crew Review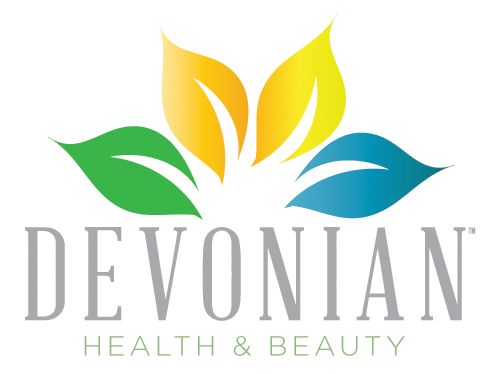 For the past several weeks I've been using a great vegan alternative to emu oil called  
GREEMU
from
Devonian
.
Devonian is a company that strives to use plant products to replace animal based products in the health and beauty world. And that's what they did when they created GREEMU an alternative to Emu Oil.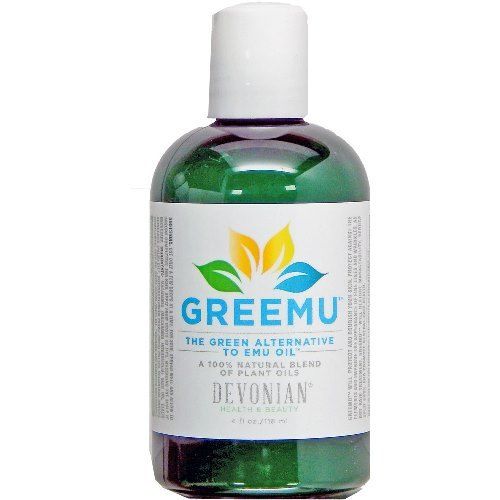 My first thoughts on receiving our package was to use this oil in my daughter's hair. Her waist length locks suck up moisture like a sponge so I was pretty determined that this was where this bottle was headed.
But then I opened the accompanying paperwork and began to read….
GREEMU Contains 5 ingredients:
Macadamia Nut Oil
Palm Oil
Shea Butter
Sunflower Seed Oil
Rice Bran Oil
And the benefits of these ingredients…
heals scars
rich in Vitamin E
acne
eczema
hydrating
I could go on…
My thinking started to turn.
I have dry skin. Very dry skin.
Summer through winter, spring, and fall I have to use a moisturizer on my face or else I look like I've been rubbing my face in chalk. It's the last thing I do before leaving the bathroom, rub smooth some moisturizer on my face.
I have to be careful though. I'm allergic to soy and any face cream with Vitamin E or soy in all it's glory added (and that is most of them) causes another look to my face that I shudder to think about.
So this supple blending of oils with perfect properties for my, getting up there in age, skin was moved to my bathroom. And so began my new daily ritual.
About GREEMU
The GREEMU product was created as an alternative product to Emu Oil which derived from an animal source.
GREEMU's composition is made to be the equivalent of Emu oil in look, feel, and even results.
If you're squeemish about using Emu Oil then GREEMU oil may be just the thing for you.
It's a 100% natural product and you can purchase it from Korunaturals.com
Also if you purchase before May 31st you can use the coupon code GN395Z10 and get 20% off.
See my examples of GREEMU and Emu Oils side by side.
Using Greemu
As I mentioned I commandeered the bottle of GREEMU for my own use. My very dry skin could use it.
I've been using my little bottle of GREEMU mostly on my face.
After washing my face each morning I add a drop about the size of 1/2 of a dime to my palm, rub my hands together and smooth it over my face.
And just in case you think I use harsh cleansers on my face and that's why it's dry let me assure of the opposite.
Since I don't use make-up except on very rare occurrences my skin has nothing on it.
A few years ago I started following my husband's routine of washing my face with only water. I noticed he had no acne and his skin looked great. It one of those "Things that make you go hmmmm….". So I've been using water to wash ever since. Unless I wear makeup. Which is very rare. Like less than once a year rare. Like last time was when I got married 18 years ago.
Yay! My skin looks great and I have no acne either. But the dryness kept on.
Shortly after my daily rinse and pat dry my skin starts to dry out so I still have to put something on it that it will absorb throughout the day.
I prefer something simple and natural since I don't put anything else on my face and GREEMU has been wonderful. I've been using it for several weeks now and I love it!
It soaks right in and doesn't leave my face oily.
I've taken some pics of my hands going through the same process so you can see how dry my skin is and how it responds to the GREEMU Oil.
Dry skin on my hand (see it's ash there in between my fingers).
Dry skin on my palm.
The GREEMU oil getting ready to work.
After applying the GREEMU oil. Ashiness is gone. (Can you see this?)
Several hours later AFTER washing my hands with soap and water they are still nicely moisturized. Woot, woot!
As you can see my sensitive skin is loving the GREEMU. And a little goes a long way! I'm hoarding the bottle in my bathroom.
You can purchase GREEMU from Korunaturals.com and connect with them on these social media outlets…
Facebook: https://www.facebook.com/korunaturals
Pinterest: https://www.pinterest.com/korunaturals/
Read more reviews of GREEMU from the Schoolhouse Review Crew by clicking this link or the green banner below.