Middlebury Interactive Languages a Schoolhouse Crew Review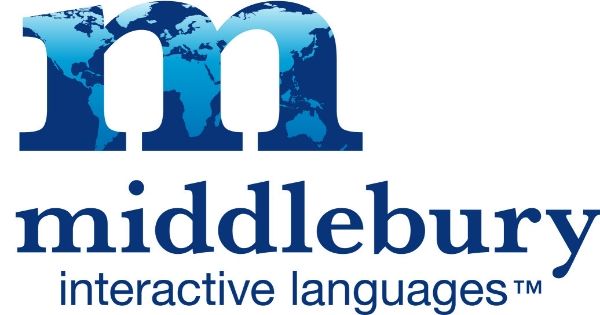 Middlebury Interactive Languages offers online Spanish lessons for grades K through 12. We reviewed Elementary Spanish 1 , 3rd-5th grade option.
This is an introductory Spanish course using interactive online lessons, with stories, games, songs, and quizzes.
Middlebury Interactive Languages also offers other online language courses in German, French, and Chinese. And covers grades K2 through High School. Woo hoo! Something for everyone.
About the Spanish Program
Middlebury Interactive Languages is an online only immersion language program. So there is nothing to download. You use the program entirely on your computer over the web. Reliable web service is a good idea.
Join now and get 60% off a Club membership. That's only $20! Limited time offer.

The purchase price for Middlebury Interactive Languages is $119 for independent study or add an instructor for $175 per semester which will bring your total to $294 per semester.
How long is a Semester? Each semester of the Spanish for 3rd through 5th grade is 45 days. The course is 2 Semesters long.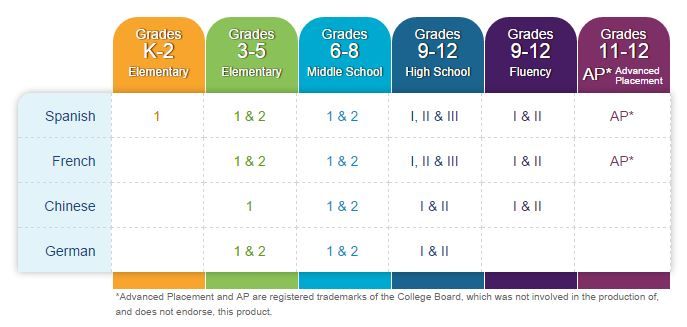 Even though this program is for my daughter to use I of course use it with her 'cause I need to learn Spanish too.
Middlebury
suggests doing 2 to 3 lessons per week. We did the lessons together about 2x a week. But they're pretty fun so often she would do more than one lesson per sitting. But the beauty is you can redo a lesson which we do often.
Each lesson of a unit doesn't take too long and is colorful and interactive so there is the great chance your child will want to do way more than one lesson at a sitting but for retention purposes it makes sense to digest a little bit at a time and then practice the other days of the week.
There are 8 Units in Spanish 1: And each unit has about 6 lessons within it. And each lesson then has 6 – 8 more small 2 to 3 minute sections within it. Doing the group of these sections makes up the lesson.
Each Unit starts off teaching it's topic with an authentic story, myth, or legend from various Spanish cultures.
We started with The Butterfly story and learning the names for various members of the family unit.
Unit 1 – The Family
Unit 2 – Numbers
Unit 3 – Greetings
Unit 4 – Adjectives/Feelings
Unit 5 – Food
Unit 6 – Community/Professions
Unit 7  – Body
Unit 8 – Review
Each Unit starts with a Welcome. The Objective for the lesson. Then Exploring the words for the lesson, Review the story again this time slower,  and then Start Practicing!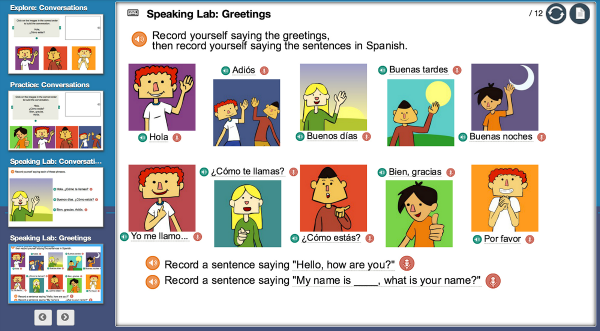 There are Language Labs, Exploring where you may match the word to a picture, Quizzes, and more.
How did we use Middlebury Interactive Languages?
We already know a smattering of Spanish so starting off studying the family unit was more like a review give or take a few words. The Butterfly story used to introduce the family members is all done in Spanish so of course we didn't understand most of what was said word for word but through the visuals we got the idea and actually completely understood the story…well sort of. I went to read the English translation of the story (which is provided) and it confirmed that we had basically understood it.
Each lesson in a unit is very quick and easily done. A total lesson may take about 15 minutes with each part within the lesson being about 2-3 minutes long.
There is a lot of reinforcement of what you have learned. Some of the lessons require you to read back the word for pronunciation check.  The program records your voice. We used our internal microphone for this and it worked well.
Some of the parts of each lesson are graded by the program. A part I really appreciate.
How did we like Middlebury?
At first my 9 year old didn't seem that interesting in learning Spanish and even the story was a so so for her but the interactiveness was what peaked her interest and she started to enjoy it. She would do several lessons in one sitting but I had her redo them later in the week to make sure the lessons were sticking.
The Middlebury Interactive Languages lessons for 3-5th grade are fun and entertaining for young learners. The colorful interactive interface kept my daughter interested. We use a DVD program so online learning is not new to her.
I love that you can repeat a lesson if you feel you need to review it again. The Sweet Peanut did this a few times when she got something wrong.
The stories are folklore and legends from various Spanish cultures, mostly South American. That was interesting because I've never heard these stories before. There are also translations available for each story.
This is an immersion variation of learning a language.  I think using this program and having some real life practice with your new language will help a lot with learning.
It would be nice if this program had an online sample of example of what the lessons are like before buying. That seems to be something that is missing.
The program is nice and low pressure even though you are learning a lot. I was really surprised at how much I understood even though I may not have actually known the words.
Okay I admit to using the program late at night when my daughter is asleep. I don't take any quizzes though because the grades are all hers.
Want to find out if Middlebury Interactive Languages are right for your homeschool? You can connect with Middlebury Interactive Languages at these places…
And click my big green button below to view more reviews.