Notice
: Undefined index: series_firstpost_nav_custom_text in
/home/homema77/public_html/wp-content/plugins/organize-series/orgSeries-template-tags.php
on line
495
Notice
: Undefined index: series_firstpost_nav_custom_text in
/home/homema77/public_html/wp-content/plugins/organize-series/orgSeries-template-tags.php
on line
495
Notice
: Undefined index: series_firstpost_nav_custom_text in
/home/homema77/public_html/wp-content/plugins/organize-series/orgSeries-template-tags.php
on line
495
Notice
: Undefined index: series_firstpost_nav_custom_text in
/home/homema77/public_html/wp-content/plugins/organize-series/orgSeries-template-tags.php
on line
495
Notice
: Undefined index: series_firstpost_nav_custom_text in
/home/homema77/public_html/wp-content/plugins/organize-series/orgSeries-template-tags.php
on line
495
Notice
: Undefined index: series_firstpost_nav_custom_text in
/home/homema77/public_html/wp-content/plugins/organize-series/orgSeries-template-tags.php
on line
495
Notice
: Undefined index: series_firstpost_nav_custom_text in
/home/homema77/public_html/wp-content/plugins/organize-series/orgSeries-template-tags.php
on line
495
Notice
: Undefined index: series_firstpost_nav_custom_text in
/home/homema77/public_html/wp-content/plugins/organize-series/orgSeries-template-tags.php
on line
495
Notice
: Undefined index: series_firstpost_nav_custom_text in
/home/homema77/public_html/wp-content/plugins/organize-series/orgSeries-template-tags.php
on line
495
Notice
: Undefined index: series_firstpost_nav_custom_text in
/home/homema77/public_html/wp-content/plugins/organize-series/orgSeries-template-tags.php
on line
495
Notice
: Undefined index: series_firstpost_nav_custom_text in
/home/homema77/public_html/wp-content/plugins/organize-series/orgSeries-template-tags.php
on line
495
Notice
: Undefined index: series_firstpost_nav_custom_text in
/home/homema77/public_html/wp-content/plugins/organize-series/orgSeries-template-tags.php
on line
495
Notice
: Undefined index: series_firstpost_nav_custom_text in
/home/homema77/public_html/wp-content/plugins/organize-series/orgSeries-template-tags.php
on line
495
Notice
: Undefined index: series_firstpost_nav_custom_text in
/home/homema77/public_html/wp-content/plugins/organize-series/orgSeries-template-tags.php
on line
495
Notice
: Undefined index: series_firstpost_nav_custom_text in
/home/homema77/public_html/wp-content/plugins/organize-series/orgSeries-template-tags.php
on line
495
Notice
: Undefined index: series_firstpost_nav_custom_text in
/home/homema77/public_html/wp-content/plugins/organize-series/orgSeries-template-tags.php
on line
495
Notice
: Undefined index: series_firstpost_nav_custom_text in
/home/homema77/public_html/wp-content/plugins/organize-series/orgSeries-template-tags.php
on line
495
Notice
: Undefined index: series_firstpost_nav_custom_text in
/home/homema77/public_html/wp-content/plugins/organize-series/orgSeries-template-tags.php
on line
495
Notice
: Undefined index: series_firstpost_nav_custom_text in
/home/homema77/public_html/wp-content/plugins/organize-series/orgSeries-template-tags.php
on line
495
Notice
: Undefined index: series_firstpost_nav_custom_text in
/home/homema77/public_html/wp-content/plugins/organize-series/orgSeries-template-tags.php
on line
495
Notice
: Undefined index: series_firstpost_nav_custom_text in
/home/homema77/public_html/wp-content/plugins/organize-series/orgSeries-template-tags.php
on line
495
Notice
: Undefined index: series_firstpost_nav_custom_text in
/home/homema77/public_html/wp-content/plugins/organize-series/orgSeries-template-tags.php
on line
495
Notice
: Undefined index: series_firstpost_nav_custom_text in
/home/homema77/public_html/wp-content/plugins/organize-series/orgSeries-template-tags.php
on line
495
Notice
: Undefined index: series_firstpost_nav_custom_text in
/home/homema77/public_html/wp-content/plugins/organize-series/orgSeries-template-tags.php
on line
495
Notice
: Undefined index: series_firstpost_nav_custom_text in
/home/homema77/public_html/wp-content/plugins/organize-series/orgSeries-template-tags.php
on line
495
Notice
: Undefined index: series_firstpost_nav_custom_text in
/home/homema77/public_html/wp-content/plugins/organize-series/orgSeries-template-tags.php
on line
495
Notice
: Undefined index: series_firstpost_nav_custom_text in
/home/homema77/public_html/wp-content/plugins/organize-series/orgSeries-template-tags.php
on line
495
Notice
: Undefined index: series_firstpost_nav_custom_text in
/home/homema77/public_html/wp-content/plugins/organize-series/orgSeries-template-tags.php
on line
495
Notice
: Undefined index: series_firstpost_nav_custom_text in
/home/homema77/public_html/wp-content/plugins/organize-series/orgSeries-template-tags.php
on line
495
Notice
: Undefined index: series_firstpost_nav_custom_text in
/home/homema77/public_html/wp-content/plugins/organize-series/orgSeries-template-tags.php
on line
495
Notice
: Undefined index: series_firstpost_nav_custom_text in
/home/homema77/public_html/wp-content/plugins/organize-series/orgSeries-template-tags.php
on line
495
Notice
: Undefined index: series_firstpost_nav_custom_text in
/home/homema77/public_html/wp-content/plugins/organize-series/orgSeries-template-tags.php
on line
495
Notice
: Undefined index: series_firstpost_nav_custom_text in
/home/homema77/public_html/wp-content/plugins/organize-series/orgSeries-template-tags.php
on line
495
Notice
: Undefined index: series_firstpost_nav_custom_text in
/home/homema77/public_html/wp-content/plugins/organize-series/orgSeries-template-tags.php
on line
495
Notice
: Undefined index: series_firstpost_nav_custom_text in
/home/homema77/public_html/wp-content/plugins/organize-series/orgSeries-template-tags.php
on line
495
Notice
: Undefined index: series_firstpost_nav_custom_text in
/home/homema77/public_html/wp-content/plugins/organize-series/orgSeries-template-tags.php
on line
495
Notice
: Undefined index: series_firstpost_nav_custom_text in
/home/homema77/public_html/wp-content/plugins/organize-series/orgSeries-template-tags.php
on line
495
Notice
: Undefined index: series_firstpost_nav_custom_text in
/home/homema77/public_html/wp-content/plugins/organize-series/orgSeries-template-tags.php
on line
495
Notice
: Undefined index: series_firstpost_nav_custom_text in
/home/homema77/public_html/wp-content/plugins/organize-series/orgSeries-template-tags.php
on line
495
Notice
: Undefined index: series_firstpost_nav_custom_text in
/home/homema77/public_html/wp-content/plugins/organize-series/orgSeries-template-tags.php
on line
495
Notice
: Undefined index: series_firstpost_nav_custom_text in
/home/homema77/public_html/wp-content/plugins/organize-series/orgSeries-template-tags.php
on line
495
Notice
: Undefined index: series_firstpost_nav_custom_text in
/home/homema77/public_html/wp-content/plugins/organize-series/orgSeries-template-tags.php
on line
495
Notice
: Undefined index: series_firstpost_nav_custom_text in
/home/homema77/public_html/wp-content/plugins/organize-series/orgSeries-template-tags.php
on line
495
Notice
: Undefined index: series_firstpost_nav_custom_text in
/home/homema77/public_html/wp-content/plugins/organize-series/orgSeries-template-tags.php
on line
495
Notice
: Undefined index: series_firstpost_nav_custom_text in
/home/homema77/public_html/wp-content/plugins/organize-series/orgSeries-template-tags.php
on line
495
Notice
: Undefined index: series_firstpost_nav_custom_text in
/home/homema77/public_html/wp-content/plugins/organize-series/orgSeries-template-tags.php
on line
495
Notice
: Undefined index: series_firstpost_nav_custom_text in
/home/homema77/public_html/wp-content/plugins/organize-series/orgSeries-template-tags.php
on line
495
Notice
: Undefined index: series_firstpost_nav_custom_text in
/home/homema77/public_html/wp-content/plugins/organize-series/orgSeries-template-tags.php
on line
495
Notice
: Undefined index: series_firstpost_nav_custom_text in
/home/homema77/public_html/wp-content/plugins/organize-series/orgSeries-template-tags.php
on line
495
Notice
: Undefined index: series_firstpost_nav_custom_text in
/home/homema77/public_html/wp-content/plugins/organize-series/orgSeries-template-tags.php
on line
495
Notice
: Undefined index: series_firstpost_nav_custom_text in
/home/homema77/public_html/wp-content/plugins/organize-series/orgSeries-template-tags.php
on line
495
Notice
: Undefined index: series_firstpost_nav_custom_text in
/home/homema77/public_html/wp-content/plugins/organize-series/orgSeries-template-tags.php
on line
495
Notice
: Undefined index: series_firstpost_nav_custom_text in
/home/homema77/public_html/wp-content/plugins/organize-series/orgSeries-template-tags.php
on line
495
Notice
: Undefined index: series_firstpost_nav_custom_text in
/home/homema77/public_html/wp-content/plugins/organize-series/orgSeries-template-tags.php
on line
495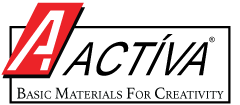 When it comes to kids craft ideas not every child likes to draw and paint and my daughter is a prime example.
My daughter likes more tactile kids craft ideas such as working with clay which are more her speed. So I knew we were in her camp when we recently got to review the Rigid Wrap and CelluClay Quik-Sculpting Kit from ACTÍVA Products
The Rigid Wrap and CelluClay Quik-Sculpting Kit is a kit with 2 different paper mache products that include 2 packages of Rigid Wrap plaster cloth, and  1 package of CelluClay. It also contains a little booklet with instructions for 12 different craft projects.
This is ideal for making crafts for Science fairs and to round out homeschool studies.
We were also given the free ebook ACTÍVA Products' Favorite Sculpture KIDS CRAFTS  in case we were having difficulty coming up with ideas.
Right away the Sweet Peanut knew that she wanted to make some cool beads with her kit. We were originally going to use the CelluClay for these but after reading the free ebook we saw that we could make beads with the Rigid Wrap and that sounded more fascinating!
How We Used the  Rigid Wrap and CelluClay Quik-Sculpting
Rigid Wrap is pretty easy to use but we thought it might be a bit messy. For our project we set up a table with an old tablecloth underneath and one on top. These are old vinyl table cloths. Something you definitely want to have around if you do lots of kids crafts. You need scissors, warm water, and a straw to make the beads….that's it! And then some paint to decorate them afterwards. And since they were beads some acrylic spray would be nice to shine them up.
Here it is in checklist form.
scissors
warm water
plastic straw
acrylic paints
acrylic spray
The bead making process was simple. Cut off a small piece of the Rigid Wrap, depending on the size bead we wanted. Sweet Peanut wanted to experiment with different sizes so note we were all over the map here at first. The steps for making our beads were really easy. Cut off a piece of Rigid Wrap. Dip in water to soften and then wrap neatly around the straw. There was a tiny bit of fine tuning to make a neat edge. We're still working on that. After you've made your bead set it aside to dry. I was thinking like a day or so for drying time. I mean this is wet clay right! Nope! A few minutes tops! It was surprising. So then she was able to paint right away. In the pictures we haven't sprayed the beads yet but they have been painted.
I love that this whole project took such a short amount of time. When you're working with kids a few days drying time before painting is not ideal. Even though my daughter doesn't quite qualify as a child anymore (as she tells me) but as a pre-teen, she too has a short attention span for some things.
Other Fabulous Kid Craft Ideas for Rigid Wrap and CelluClay
The Rigid Wrap was also easy to clean up. It didn't get all over the place and washed off hands quick and easily.
I could see this being a great kids craft idea for a birthday party or just a nice summer day activity. We recently came from church camp and this would have a been a really nice activity to add to the round up for the kids (although they did well with the crafts that were there).
We haven't even scratched the surface of this little package. We focused on the Rigid Wrap for this review but don't forget there is also the CelluClay which is just as easy and painless to work with.
Kids crafts and homeschooling go hand in hand. We would have loved to have had this product back during the school year when we were studying Greece and supposed to make Greek Columns!
You can connect with Activa online through their Social Media Channels
Facebook  | Twitter  | Pinterest  | Instagram