VeritasBible Online Homeschool Bible Program a Schoolhouse Crew Review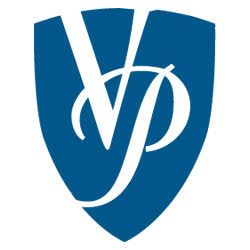 I've been very lax in a Bible program at home for our young daughter. And myself really. We have morning and evening devotions with scripture reading but I felt like she needed something a bit more. Kind of like Sunday School at home so I was only too happy to review VeritasBible.com by Veritas Press
We've reviewed a previous product from Veritas Press before and really enjoyed their online, engaging history lessons. So I was hoping this was more of the same 🙂 And it is.

VeritasBible.com
is a set of interactive online lessons taking your child through the Bible. The lessons are geared towards children but contain enough to engage any family member and include eye catching interactive video to keep the kids interested.
Veritas Bible is user friendly and easy to navigate.
Join now and get 60% off a Club membership. That's only $20! Limited time offer.
There are 3 courses in Veritas Bible…
Genesis to Joshua
Judges to Kings
The Gospels
Chronicles to Malachi and Job, and Acts to Revelation is coming soon.
Veritas Bible uses real people to guide you from lesson to lesson. In Genesis to Joshua it's Asher and Abigail from the land of Canaan. In the Gospels we started with Benjamin and Jude. The people are a little bit humorous to lighten the mood and dressed in Bible Days attire. They give you a intro of the book or chapter being studied and some back history of the times. All in an easy to understand way.
Then you move into the lessons. Each lesson has several parts ending in a quiz. The parts are short and interactive. Some lessons are really short with about 4 parts and some up to 14 parts.
After the introduction with the people and a few cartoon side characters (a cat and a fly) you move into the lesson which includes scripture, review of previous lessons, games, ordering where you'll test your knowledge, and a cute song which after a few lessons you come to remember.
You also earn stars as you move ahead in the lessons.
How We Use VeritasBible
Initially we were hoping the Sweet Peanut could use VeritasBible on her Kindle but the screen resolution wasn't enough so we used the program on my laptop.
Starting the day with VeritasBible is a fun way to start the day in the Word.  Since we had the VeritasBible family I set up one account for my daughter and another for me. Since we could only use the computer for the program we used it separately (since there were quizzes and worksheets). I really enjoy Veritas' products so I thought why not take advantage of it?
After getting up, dressed, devotions, cleaning up, and then sitting down to do some work before my daughter woke up I do a lesson in VeritasBible. It's just a nice way to start my day.
For my daughter she uses the laptop later in the day and is able to work at her own pace.
I'm really enjoying this program and I think it's a nice thing for the whole family to have access to. My daughter loves Veritas Press and I'm pleased that they point you to your Bible to read the scripture for yourself. Each person can work at their own pace and later you can discuss what you're learning.
You can connect with Veritas Press Socially….
Facebook: https://www.facebook.com/veritaspress/
Pinterest: https://www.pinterest.com/veritaspress/
Instagram: https://www.instagram.com/veritaspress/
Twitter: https://twitter.com/veritaspress  @VeritasPress
And read more reviews by clicking the green button below.