WAY Comes Home Kit a Physical Health Studies Product Review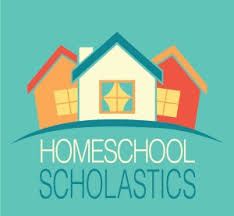 That title was a mouthful but what it essentially says is that we've been checking our health and reviewing the 
WAY Comes Home Kit
by
HomeSchool Scholastics, an i4 Learning Company
with the
Schoolhouse Review Crew.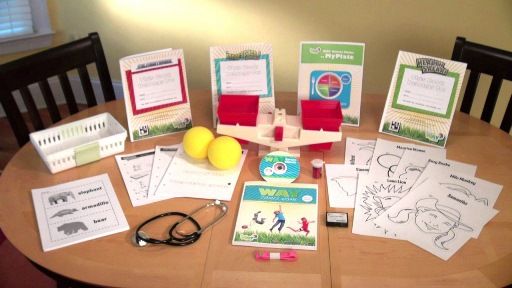 When our homeschool year looms near I think of all the wonderful things we're going to attempt to do. One of those things is always to weave in a little bit of physical self care knowledge.
Our homeschool curriculum has really been hunt and peck in this area and I always "mean" to do something a bit more organized….
This is where I say "Woot! Woot!"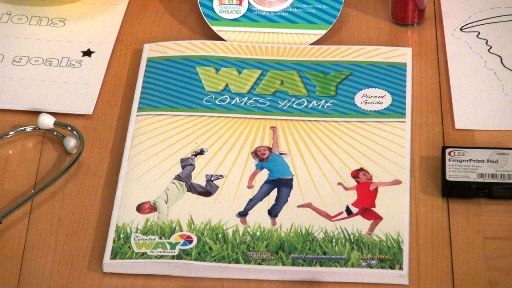 The
WAY Comes Home Kit
is a physcial education curriculum covering grades Kindergarten through 5th.
WAY
stands for  "
Wellness, Academics & You
".
Homeschool Scholastics had been working with schools to bring the message of health and wellness but created WAY Comes Home specifically with homeschool families for homeschool families.
Join now and get 60% off a Club membership. That's only $20! Limited time offer.
The WAY Comes Home Kit includes…
The Parent Guide
3 Student Wellness Journals for 3 grade levels
Activity and Word Cards
The My Plate Booklet
Plastic Scale (for a calorie counting activity)
2 Balls
Stethoscope
DVD
plastic eggs
3 baskets
tape measure
finger print pad
Glitter
I think I got it all listed…
The WAY Comes Home Kit can be purchased for $49.95
(but

the program is currently on sale (the complete kit and all print materials) normally $49.95

on sale for $39.95

, plus an additional discount of $15 when you use the Coupon Code: GC0737011


 

There are three distinct grade levels in the WAY Curriculum.
Health Safari (K-1)

Mc Mysteries (2-3)

Innerspace Adventures (4-5)

Since the Sweet Peanut was just exiting the 5th grade we used the Innerspace level.
Using WAY
The WAY Comes Home Kit is like a personal evaluation kit that helps kids take a closer look at how they are growing and maturing and helping them to make healthy choices when it comes to foods, exercise, friends, and feelings.
There are 5 modules for the teacher/parent/facilitator to work through in the WAY Comes Home Parent Guide. And these modules are also replicated in the student's journal. All of the levels are in the Parent Guide (Which kind of throws me because it's sort of all together and sort of not. More on that later.).
There are 5 Themes in the Way COMES Home Kit :
Getting Started: On the path to learning about health and wellness.
Where Do You Begin?:  Self analysis and how they are growing.
Let's Get Active!: Fitness and exercise.
The Nutrition WAY: Learning about healthy foods and the MyPlate Guidelines.
Health – It's Personal: Health and Hygiene.
The titles in each journal are as follows…
Health Safari Modules:
Come on a Health Safari With Me
What is My Role?
The WAY My Body Moves
Food to Grow on
Happy Hands, Healthy Me
Me Ministries Modules:
Look at Me
What is Wellness
Exercise and Pulse
Keep it Balanced
From You to Me
InnerSpace Adventure Modules:
Story of Me
Am I Well?
Getting Active
Balancing My Plate and My Day
Collecting, Reporting, and Analyzing Data
Each weekly lesson includes a scripture reference and a quote to reflect on. There are also poems, songs, and extra resources online to round out your lessons.
The WAY Comes Home Kit also an includes a DVD with a short video for each module. These are fun mini shows where the kids act out the topics in each module. There's a little skit, maybe some music, a little comedy. It's cute and quick.
The DVD also includes little workouts for each level, Health Safari, Me Mysteries, and Inner Space Adventures. For the Innerspace Adventure group there are 4 different styles (Country, Earth, Club, and Rock) and they come in 3 different time increments (10, 15, and 20 minutes). The workouts for Health Safari are a little different and more like learning movements. Naming body parts, acting out animals. Things like that. The exercises for Me Mysteries are the next level up. Sports moves, Muscles, Cooling Down. Getting to know your body.
You can check out a free sample of the WAY Comes Home Kit here.
How Did We Like WAY?
I like that WAY Comes Home Kit encourages the homeschoool family to make the curriculum their own. That means you can tweak the curriculum to fit your needs.
My daughter is already pretty interested in her health and EVERYBODY'S well being but she can always use more concrete information presented in an age appropriate way.
Each theme in the WAY program is well thought out and covers an area important to your child's growth.
It is recommended to work through a theme each week meaning this is a 5 week curriculum. But you may find that each theme can, and usually does, require further research so you may find yourself carrying the curriculum way past the intended time.
We started right in using the curriculum. The InnerSpace Adventure level is designed to help the older child develop their writing skills and it also uses math and science as they learn about important health issues. The Math and Science were really apparent in the charts and during the final Reporting theme.
The journal for the Me Mysteries level has a few journaling pages but more charts and pages for drawing. The journal for Health Safari is more drawing than either the Me Mysteries or the InnerSpace and also has a few activities.
While my daughter didn't take to the journaling in the WAY Journal (she was journaling elsewhere) she really enjoyed the activities and the charts.
Our Thoughts About Way
I love using this curriculum to help kids grow up healthier and strong! I think it's great that there are three levels included in the WAY Comes Home Kit. Even though I have an only child I think it's set up in a great way to use with multiple grade levels.
I must mention that at the start I did find the Parent's Guide a little confusing. It could be my lack of brain skills but it took me a while to realize that each level had a page and that the other levels were included within that lesson. The lessons are labeled 1.1, 1.2 , and 1.3 according to grade level and that confused me (greatly).  It never dawned on me that the .2, 3. etc were for the different levels so I found myself going back and forth between levels and we ended up doing some exercises for the younger grade levels. Which was okay because my daughter enjoys the whole curriculum.
I think the curriculum is a great tool to help our daughter start taking better care of her health. And she's really flown off with that. It's kind of snowballed on the whole family and I've made some changes for my health too!
We just started school this week and have incorporated a morning walk before starting our studies. My daughter is also really keeping an eye on what we're eating and how much. Hmph!
We're not done using the WAY Comes Home Kit. I feel like we've just scratched the surface. I now want to back up and spend more time on each module's topic.
You can connect with WAY Comes Home on social media below…
Facebook: https://www.facebook.com/WAYComesHome
Twitter: https://twitter.com/WAYComesHome @WAYComesHome
Pinterest: http://www.pinterest.com/i4learning/
Check out what other Schoolhouse Review Crew members thought of WAY Comes Home when you click the green banner below.