Reviewing Project Passport World History Study: Ancient Egypt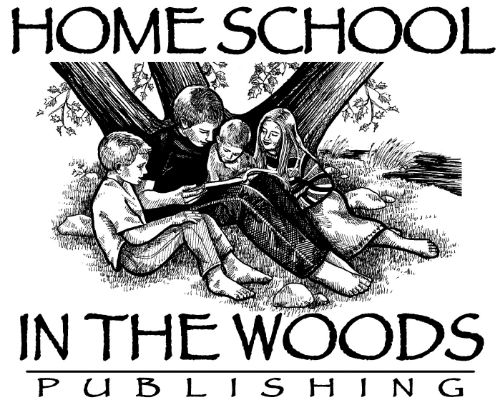 My daughter has been saying for a few years that she wants to go to Egypt. This revelation happened right after we watched a documentary on the Exodus. The scenery was so visually stunning that she knew right then and there that Egypt was a place she wanted to go!
Well this year she got her trip to Egypt via Project Passport World History Study: Ancient Egypt by Home School in the Woods.
Project Passport World History Study: Ancient Egypt is a digital lesson plan that takes your child on an exciting trip in Ancient Egypt starting with how Egypt began in what I have to admit is a pretty cool way.
Project Passport World History Study: Ancient Egypt is designed for grades 3 through 8 and is delivered by download package or CD (in the mail).  We got the download version. And it is priced at $33.95 for download and $34.95 for the CD (not including shipping).
The expanded file on my hard drive reads at 340 MB. Thought you would want to know that info. Once I got the filed downloaded to our computer to use Project Passport I opened a file that is a start page that opened in the internet browser. The files are compatible with both Mac and PC. On that start page is the index for all your lessons. To keep it open I would "right click" each link to open the pages in a separate window.
Before you actually get into the lessons or stops there is a lot of printing and assembling. There is also a "read first" section that I highly recommend NOT skipping over.
Before you start in on the learning it's time to make the
"Teacher's Binder"
and then "pack for the trip".
The "Teacher's Binder" is simple enough and just includes the front cover and spine insert that you need to print and color. It's the "packing" that takes a looooong time.
The Ancient Egypt Project is broken down into 25 Stops. The stops are just that, stops along your trip through Egypt. Before you can take off you have to put together quite a few details that include a suitcase, passport, postcards with stand, timeline, and map. That "packing" takes place in Stop 1.
Getting Into Egypt
There is a note at the beginning of the unit that Stop 1, where you are packing for the trip and reading through the itinerary, that putting all these things together will take the longest and boy did it!
It took us several days of hour long sessions to put all these things in Stop 1 together but they were worth it. First I had to gather all the tools needed to make each item. That took a little while because I was determined not to go shopping.  I know we have tons of spare binders and folders around this house and I found just what I needed. And then once you get started you realize, that even though they tell you that you can print certain pages on white card stock, printing on colored card stock and making everything as bright and beautiful as you can is such a nice touch and worth it.
At first I was plugging away at all of this preparation by myself but I quickly realized that getting my daughter involved was a good way to get it done and get her into the lessons. She enjoyed coloring the map, helping me put together the timeline, and putting together the suitcase and the passport.
At each stop there is a Guide Book Text which is kind of like an introduction to the stop. Chapters on what you will be exploring. I read these aloud to my daughter while she works on whatever craft we have going on in the unit.
I wasn't sure what to expect with Passport to Egypt but I'm really impressed. Each stop The audios are well done and interesting. Even though we're done with our regular schooling doing this unit study has kept us on a path to learning about Egypt.
Right before we started using the Passport to Egypt I finally came to the realization (I've waffled on this time and again) that our daughter is a visual AND audial learner. It's why the curriculum we use works so well with her. She needs to see something related to what she's learning and hear the instruction also.
So while we're using Passport to Egypt if she can be working on something related while I'm reading or we're listening to one of the well put together audios (for example listening to "first hand" telling of what life was like back then by one of the characters we meet as we travel) she retains the information much better.
Each of the activities keeps the learning front and center. Postcards, timelines, the map, the audios. It's all really nicely put together. And it's also inspired us to seeking out other resources for learning about Egypt.
While doing this review I had been trying to think of what I would say. Did I like it? What would I like to change. What gave me issues etc. But I was having a hard time coming up with why it wasn't great. Or what I would want to change.
At first my issue was with the amount of printing and cutting and putting together. It reminded me of how much I fussed during our daughter's preschool and kindergarten (not that this lesson did but the amount did). I mean there is a lot of put together work involved but without it the product would not seem as cool And if it was already put together for you it would cost more I expect because it is a lot of work. And the stops and units are really great. Learning about Everyday Life, The Foods, Transportation, Science.  The way it's organized so you can open it in your browser and then open the files you need. Detailed step by step instructions for getting through the lessons. Gush, gush. It's just so nicely put together and perfect for homeschooling families to really dive in there and have fun with learning.
By the way there are other journeys to take. Check the website for more. And this is a Christian company so we start right of in Stop 1 with God and Adam and Eve and how we ended up in Egypt. Very nice.
You can connect with Homeschool in the Woods online and through social media linked up below…
Facebook: https://www.facebook.com/homeschoolinthewoods
Twitter: https://twitter.com/HSintheWoods
Pinterest: https://www.pinterest.com/hsinthewoods/
Google +: https://plus.google.com/b/109711152019235885312/+Homeschoolinthewoods/posts