Spiritual Circle Journal for Kids and Teens a Schoolhouse Crew Review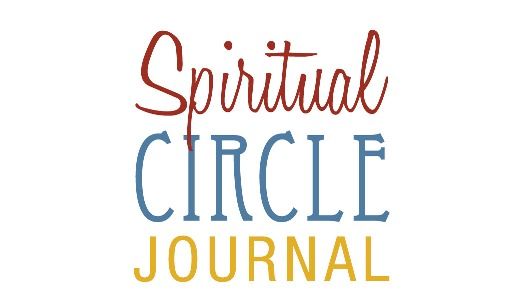 My daughter has been spending time writing down her thoughts and prayers in her
Spiritual Circle Journal for Kids & Teens 
that we are reviewing for
Spiritual Circle Journal.
The Spiritual Circle Journal is a spiral bound, protective covered, 8 1/2 x 11 inch journal with image prompts for teens and kids. It's designed to help kids develop a quiet, prayerful time with God.
The Spiritual Circle Journal is priced at $15.00 not including shipping.
The Spiritual Circle Journal was designed by Liz Lassa a wife, mother, and ministry leader to name a few of her hats.  And it is illustrated by Jack Foster.
Join now and get 60% off a Club membership. That's only $20! Limited time offer.
Unlike regular journals this one is designed to be used once a week. And inspire a thoughtful devotional time for your child and make their relationship with the Lord visible as they can see Him working in their lives. For example answered prayers, or how their thoughts evolve as they put what's on their hearts to paper. The idea is to be thinking all week on the Lord and what things you would like to jot down in your journal.
In the journal Liz states that research is showing that using pen and paper is more effective when it comes to processing, retaining, and retrieving information. And I have to agree with her. I've always thought that to be the case myself and it's why I stick to paper planners but that's another story.
There are 65 journal blank pages in the journal each containing the same 9 graphics to prompt entries.
The Spiritual Circle Journal graphic prompts are for …
Journal Entry (what's on your heart)
Lyric or Verse (song or scripture)
Message (take aways from church, Bible study, etc.)
Confession (repent time)
God Moving (answered prayers)
Lesson Learned Light Bulb Moment (what did you learn?)
Prayer (prayer requests)
Thank You / Adoration (what can you thank God for?)
Actions (what is on your heart that you need to do?)
You can see the shapes on the journal image above.
There is no set order to using the images and that's by design as people's thoughts and prayers can arrive in any order.
Liz wants kids to be creative with their journals so doodling, artwork, and collage is encouraged.
The last 16 pages of the Spiritual Circle Journal are for summaries. Some ideas are: fr writing down lessons that have been learned along the way, favorite verses, stories where God is obviously moving, and studying Biblical characters.
Using the Spiritual Circle Journal
After first using the sample journal page myself (as suggested) I was able to explain how to use the journal to my daughter.  She also had the option to change out the cover and draw her own for a more custom look. She kept the original artwork for now.
After filling in the Personal Data page (name, age, favorite things, etc.) she's been using the journal once a week to collect her thoughts and prayers.
The first week she skipped the repent or confess section (hmph!) but seems to be filling in now.
I really hate to read her personal thoughts but for this review I'm skimming them and will let you know how I think this is working for her.

How Do We Like the Spiritual Circle Journal
This is such a lovely idea for children! My daughter is naturally very thoughtful about things so having a place to put her thoughts in an organized manner is very helpful. We had actually been using my prayer journal together (so we could see how God was answering certain prayers) so having her own space to write down her prayerful thoughts is totally wonderful.
Just this morning, after struggling through a few math problems, she threw down her pencil and exclaimed that she had forgotten to pray for help. Well she did and then went back to her lesson and had no further problems. Okay that's just a God moment. Maybe not really related to the journal but I feel like she's growing spiritually.
I have no complaints with this product. This is definitely something that would have caught my eye and been on my to buy list for my daughter.
I think the Spiritual Circle Journal is such a neat idea not only for kids but even adults. If you need a little bit of guidance when putting your thoughts and prayers to paper this is a good idea.
By the way check out the Spiritual Circle Journal website. There's also an adult journal 😉
You can connect with Spiritual Circle Journal online….
Facebook: https://www.facebook.com/LizLassa/
Instagram: https://www.instagram.com/spiritualcirclejournal/  @spiritualcirclejournal
Twitter: https://twitter.com/liz_lassa  @liz_lassa