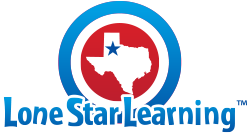 We are in the midst of using  Target the Question Digital math version 2nd Grade  by Lone Star Learning. Target the Question Digital is a problem solving program designed to give your child daily practice in solving word problems. It is meant to be used daily and to be used in conjunction with a concept development program (I think this means more math problem solving). This has been one of the math factors that Sweet Peanut is struggling with so I was only to happy to give this program a go.
Target the Question starts at $59.99 and you can purchase the program for 1,2,3 or 5 year long terms. There is an English and a Spanish version and the programs starts at Grade 1 and goes up to 7th Grade.
About the Program:
When you first log into Target the Question from the login screen you see a page where you view what you have subscribed to.  We click on "Use the Program" and are presented with another screen where we can…
Start the program: Where your child will actually be using the program.
Download Printable Materials: You can download problem the answer key,solving tips.
View the License Agreement: You know so you know all the legal stuff about the program.
Watch a Tutorial: So you know how the program should be used.
or Exit the Program: Exit the program.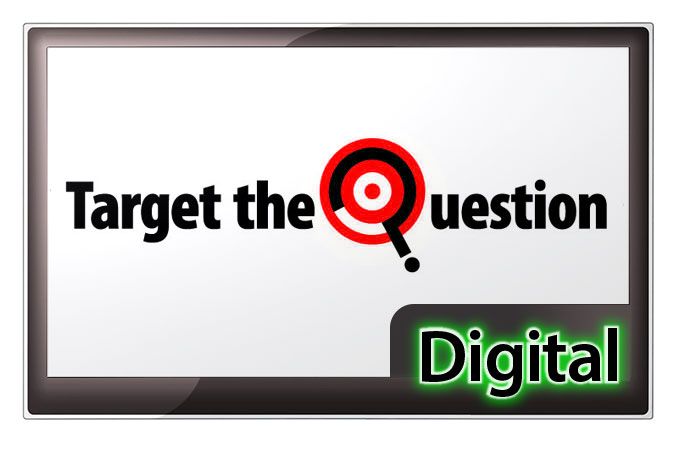 Also the in the printable that you were presented with at the start up of the program you'll find…
teacher directions
answer key
student "Think Sheet"
small version of the Problems of the Week for your your child to use
and some Texas Essential Knowledge and Skills for said Grade
So once we log in we are given a screen with buttons that correspond to the week. 1 through 36 so that is one school year. This makes it perpetual. Once you click on the week you are on (as of this writing we are on week 5) then you have a screen that is a picture of some sort with some information about it.
For example (and this is NOT verbatim even though it's in quotes):" Farmer Brown planted a garden. He planted 5 onion plants, six tomato plants, on potato plant and 3 pea plants."
Then at the bottom of the screen you have the days of the week and some tools. When you click the day that you are on you will be presented with a question.
For example if you pick Monday your question may look like this…(and this is NOT verbatim even though it's in quotes):" How many plants did Farmer Brown plant in all?"
You also have tools at the bottom of the screen where you can click on them and have some on. A virtual draw pad and a highlighter to figure out your answer.
Once you've figured out your problem you click the button at the bottom of the screen to show the answer and see if you got it right.
How We Used it: We've been using Target the Question every week day. Since Sweet Peanut is still a little rough around the edges with math word problems I thought this would give her some great practice doing one problem a day.  It's one of the first things we do before getting into the meat of homeschool. We solve a word problem. She can log in by herself and then she gets the question. She prefers to use the virtual draw pad and highlighter.
I really like this daily simple practice of ONE word problem. Practice makes progress and I have definitely seen some with regular daily practice. The problems get a little harder each week so she can build on what she knows. Sweet Peanut likes doing the math online and it's not a struggle to have her do it. She almost doesn't want to get out of the program because she likes all the colorful doodads. I also like that it's focusing on one particular area that can be a stumbling block for a lot of children.
I wish it were interactive. But that's a small wish. I can imagine it would take quite a bit to make this interactive and it's the simple practice of working on a problem each day that brings the results.


Related posts: