Need a special gift for someone?  I have the perfect gift idea:
Personalized Framed Plaque with Name Meaning and Bible Verse
from
CrossTimber
.
When we were first given the opportunity to review products from CrossTimber I didn't think their products applied to me. We don't celebrate Christmas per se with gifts and all so my mind was thinking that I didn't need to buy any gifts for anyone.
Au contraire!
Then I remember (because I had forgotten) that I have several birthdays coming. One in particular, my husband, who is extremely hard to buy for. He's really humble and hates the hub bub that we force on him for his birthday. I thought it would be perfect to get him a Personalized Framed Plaque with Name Meaning and Bible Verse

About CrossTimber
CrossTimber is an online store providing unique customized products such Music Boxes, Plaques, Mugs, and Bookmarks that also include carefully researched meanings behind the names from a Biblical perspective.
They provide personalized care when working with you on your projects. It's a family business and one that has been a long time in the making.
John started researching names when he was a young lad. He gave a group of fellow students cards with the encouraging meanings and origins of their names. This served to break the ice or soften a tense situation. God has blessed John to create a wonderful business from his hobby and joy and it shows.
Working With CrossTimber
John is quick to respond to inquiries on the meaning of a name, the history of the name, and the scriptural reference.
I first contacted John over the chat available on their website (I encourage you to do the same).
He was very friendly and personable. After talking over names and meanings he helped me to put something together for my husband and his coming birthday.
My husband is hard to shop for.
He really needs a gift that means something or is something that he needs. Other than that I can be wasting money.
I gave John our last name and he shared with me the meaning,origin, and a scripture reference.
So I ordered a Surname Plaque and John gifted me with a bookmark with his first name.
My married last name is Gaelic! Our ever researching daughter let's us know that this is the Celtic Language of Scotland. There was some other stuff and we knew It was Irish or something similar but this helps to begin a study.
You can see what he came up with below.
| | | | | | |
| --- | --- | --- | --- | --- | --- |
| Quinn | Gaelic | Intelligent, Articulate: | One of Godly Insight | James 3:17 | The wisdom that comes from above is first pure; then peaceable, gentle, submissive, full of mercy and good fruits, impartial and sincere. Peacemakers who sow in peace raise a harvest of righteousness. |
How We Liked Our CrossTimber Products
My package came in the mail days before my husband's birthday. They came out beautifully! The Surname Plaque is very majestic looking. The frame is lovely and I know just the place for it (as soon as I can clean it up).  I wasn't quite sure what to expect but I'm pleasantly pleased.
My mother likes to describe my decorating style as classical and slightly elegant. Well that's what I like. Doesn't mean that's what I can afford. So I think this frame and the scenery I chose behind it go right with that.
You can see how the plaque came out in the picture below.
I gave my husband his gifts at a simple home birthday party (before the big one). He was extremely touched and intrigued. You can tell because he went to get his Bible to read through the scripture references that John provided on the products.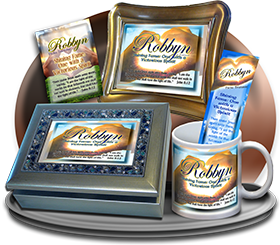 Absolutely surprisingly he even had information on my name. My full name is from another culture a world away. In this world of the internet more people have heard it before but to know the meaning is another thing.
This is what my husband had to say….
"It's a very nice gift."
~Husband Quinn
There you have it folks!
He's a man of few words so he really felt put on the spot when I told him I was putting this on my blog.  He loves it and it's really special.
These are beautiful meaningful gifts to give friends and family for any season. And if you have a big family there are good discounts the more you buy! Check out the graphic below for your savings.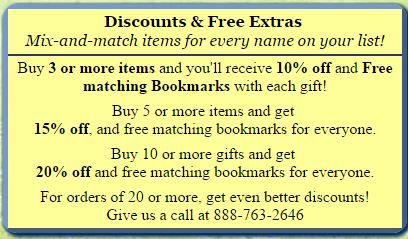 CrossTimber really puts the personal touch on taking care of your order. John let me know at each stage where they were at and my package arrived securely and quickly. 
CrossTimber loves to research names. Check out their website and ask about the meaning of your name!
Visit CrossTimber on Social Media
Social Media Links:
Facebook: 
https://www.facebook.com/meaning.name/
Pinterest:
www.pinterest.com/crosstimber
Giveaway
And to make it even more special CrossTimber is having a giveaway where 9 will win!
Enter the giveaway now through December 4th. Grand Prize: The winner may choose between a: Personalized Mug OR a Name Plaque or 8×10 Plaque! –> Plus 9 more prizes: $10 Gift Certificates
Enter the giveaway here or click the banner below.