Shepherd, Potter, Spy–and the Star Namer Historical Christian Fiction Review
My daughter just finished another great read calledShepherd, Potter, Spy–and the Star Namer from Peggy Consolver – Author.
Recently the Homeschool Review Crew were given copies of Shepherd, Potter, Spy–and the Star Namer to read and enjoy.
About the Book
Shepherd, Potter, Spy–and the Star Namer is a soft cover Christian Historical Novel that is 375 pages in length.
Join now and get 60% off a Club membership. That's only $20! Limited time offer.
I had started to read Shepherd, Potter, Spy–and the Star Namer for myself but after a few chapters in I thought my daughter might enjoy so I passed it on to her.
My daughter, The Sweet Peanut, is 12 years old and turning into a voracious reader. She's growing in her Christian walk and I've been very blessed to watch this growth. Finding good Christian books for her to read is an ongoing goal and since I've enjoyed reading many historical fiction books that take place during Bible times myself I thought this would be a nice way to introduce her to this niche of Christian fiction.
Shepherd, Potter, Spy–and the Star Namer is the story of Joshua (in the Bible) written from the perspective of a young fictional boy named Keshub.
Keshub is a Gibeonite shepherd who must decide whether to trust the Hebrews and their God or the evil king of the Amorites. He is learning to be a warrior and how to survive in the land of the Amorites and the Hebrews.
This is as far as I got before handing the book to my daughter.
The Story from My daughter's perspective….
This story takes place across the Jordan River (in Egypt) in the time of Joshua of the Bible.
Keshub is a shepherd. His dad is named Ishtaba and he calls his mother mama. The Star Namer is God.
Keshub is good at taking care of his flock of sheep. His brothers are jealous. They are called Gibeonites. Keshub meets the son of the Amorite King and his friend. The Amorite King does not love his son so Keshub hides him (the son) and his friend.
Keshub spies on the Hebrews to protect his family. Keshub and his father try to make peace with the Gibeonites. Keshub's father deceives Joshua. As a result, Joshua and his army invade the Gibeonites and Keshub becomes a slave.
As Keshub works under Joshua, who treats him kindly, things change for him. Keshub's family arrives also as slaves.
My favorite character in the book is Keshub. He's close to my age and asks his father all kinds of questions (like I do).
My favorite scenes were the ones where Keshub had to protect his flock.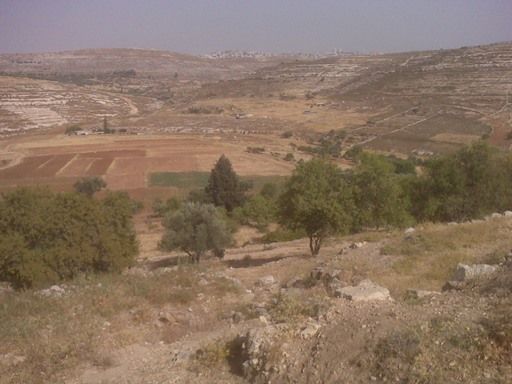 I know this book might have been better for someone a tad bit older but my daughter really enjoyed this read. It's my turn now and I have enjoyed the first several chapters.
Ms. Consolver has also created a Study Guide called Digging Deeper into HIStory that is thirteen units of study with the Bible. It contains maps, internet links, studies of the age, and writing assignments. To be used as a Bible Study for teens, with youth groups, or even family devotions.
About the Author
Peggy Consolver felt inspired to write Shepherd, Potter, Spy–and the Star Namer after doing a study on Joshua 9 and 10. She was impressed by the Gibeonites and wanted to know more even taking a trip to Gibeon and an archeological dig! Her goal is to bring the Bible to Life!
Visit Peggy Consolver on Facebook