The Glass Castle by Trisha White Priebe and Jerry B. Jenkins a Crew Review

This summer my daughter has enjoyed reading
The Glass Castle by Trisha White Priebe and Jerry B. Jenkins
which members of the
Schoolhouse Review Crew
recently received from
Shiloh Run Press
(a division of Barbour Publishing) for their children to read and review.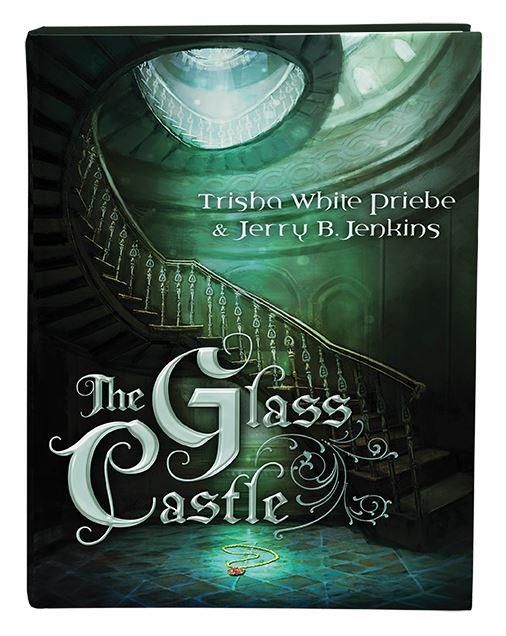 The authors are
Trisha White Priebe
. Who is a writer, wife, and mother who works with her husband in ministry and has a heart for the motherless. And
Jerry B. Jenkins
.Who is on the board of trustees at Moody Bible Institute of Chicago and has many notable titles under his belt.
They came together to write The Glass Castle, a fictional story set in the days of kingdoms, castles, kings and queens.  I really can't place it but will say it comes across as Middle Ages.
The Glass Castle is a 251 page hard bound book and the first in the 13 series.  It is geared toward ages 10 through 14 and the text is a little larger than that in a teen, young adult, or adult novel.

Synopsis…
A young girl named Avery is kidnapped on her 13th birthday.
In disobedience to her father Avery takes her little brother on a jaunt through the woods. The result is any parent's worst nightmare.
An old woman brings her to what she comes to realize is the castle. And not the lovely play castle her loving father built for her!
Someone is kidnapping the town's children. There's an evil woman who wants to marry the king and the old king needs an heir to the throne after having lost his only son in a mysterious disappearance 13 years ago. Somehow this means that the decision has been made that all 13 year old orphans need to be rounded up.
Well Avery is not an orphan and as such she feels a little more embolden to get out of there! The result is a few adventures with the children she meets in the bowels of the castle.
There is danger and puzzles to solve. Why are the children being rounded up? Where is her brother? Why are all these children, who are the same age, being kept here?
Join Avery and her new friends Kate and Tuck as they work to unravel these tales in The Glass Castle.
How We Chose to Read the Book
Since this book is geared towards her age group I gave the novel to my 11 year old daughter to read with the express understanding that she would give me her thoughts.
Since we're still working on writing book reports I was hoping this would help her a little in her persuasive writing skills.
How she liked the book
So here's what she told me….
This book is about a girl named Avery who was kidnapped and kept in a castle. Kate and Avery become friends. Avery tries to escape the castle.

I liked the book. Avery is kind and helps the kids who have been kidnapped. She helps out around the castle. She helps the kids get work done.
I recommend this book to anyone who likes adventure.
Mama Thoughts
I'm not going to critique my daughter's review because she was a bit nervous about having it up online for everyone to read. Being nice really resonates with her. She's nice.
She read the book rather quickly (2 days) and seemed to enjoy it as I couldn't get her to put it down and turn out the light for sleeping.
Be forewarned that the book does have a kind of open ended ending. This can frustrate some people. This is in preparation for the next book in the series.
This title is marketed as a Christian book and does include some talk of God. Not a whole lot though (coulda been more).
For parents who want to avoid it there is a little boy liking girl relationship stuff. My daughter is a romantic so as long as it's VERY clean and not the sole focus I'm okay with it (her father is another story).
While this book could be enjoyed by a girl or a boy at this age girls might enjoy this storyline more.
Would  I recommend this book?
I think so. If you need something for your preteen to read. They want a bit of adventure you want to avoid the otherwordly and keep them grounded on what's important.
I haven't asked her (my daughter) yet if she wants to read book 2 but she probably will. She's like me and needs to read all titles in a series.
You can connect with Shiloh Press on Social Media:
Facebook: https://www.facebook.com/BarbourPublishing
Twitter: http://www.twitter.com/barbourbuzz @BarbourBuzz