EEME Project Genius Light STEM Project {Homeschool Review}
Just recently we got to put to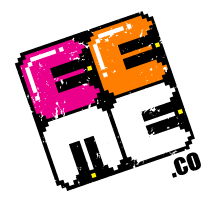 gether the first month's project from EEME  as we reviewed their technical monthly club program.
When most people think of electronics and who is usually putting them together they think of the male population. You know men and boys. But in schools it has been the goal for years to get little girls interested too in the electrical working of things. I ought to know as I was part of two such programs that followed me straight in to college.
As it turns out my sister ended up becoming the electrical engineer but then she went through the same programs.
Join now and get 60% off a Club membership. That's only $20! Limited time offer.
But just say your child is homeschooled and you're not so sure where to start so as to foster an interest in electronics. Or encourage a future career in electrical (or other) engineering, or mathematics, or some other science.
Well EEME is designed to get young kids (Ages 7 to 12 years old) interested in electronics and nicely enough it comes to your home!
Particulars of the EEME Genius Light Project
EEME is 5 month subscription curriculum program that sends you a package of some rather gadgety looking stuff to put together with the help of online videos (not to worry if this is not your field. The videos have you covered).
The first month you get the base component and the rest of the projects will be built off that first month's base.
At this time you can't pick and choose what packages you want because this is a curriculum program. You child is learning about electronics so start at the beginning and stick with it.
The curriculum is 5 months long so keep that in mind if you decide to subscribe.
The suggested age range for EEME is 7 to 17 years old.
If you have more than one child you only need one subscription. You can take apart and put together your projects as much as you need to so each child gets a "turn".
Currently the EEME subscription program is $18.95 a month or $94.75 for the full program.  This includes free shipping.
Project Genius Light is 22 Videos long,  and teach your child to put together a Genius Light.
Each video is fairly short, 2 to less than 10 minutes, and falls into a category of either Learn, Activity or Question.
Learn: What does what and why.
Activity: Putting some part of the Genius Light together.
Question: What did your child learn? They will answer a question about what they have been taught here. And it's interactive so you answer online and get feedback.
How Did We Use The Project Genius Light Package?
Our Project Genius Light arrived in a tiny little box with lots of little doo dads. I gave this project to my husband to oversee as he's an electrician (so yes we got a little bit of extra teaching on the side). The instructions tell you to go to the website and begin watching the videos to work through the lesson.
What is a Genius Light? I wondered myself.  Well it's a photosensitive light. When it's light out your light is dim but turn the lights out and watch it light up! Woo hoo!
The first night hubby and Sweet Peanut thought they would only watch a few of the videos but they ended up making it halfway through. They got as far as seeing the light light up.
We came back to it several days later and worked through the rest of the project. We were able to do this in the evenings after dinner.
How did we like this?
I really liked the Genius Light from EEME. When you homeschool science can be hit and miss if you don't have all the supplies. Having a separate program with the supplies and videos is an excellent idea and wonderful for young children that want to take the basic science a little bit further.
I'm glad I gave this to my husband. I think if I had to do it by myself I definitely would have messed it up. At one point during the second half of our run through we got discombobulated because some of our wires were different colors. We thought maybe we weren't sent everything (even though we HAD gone through the contents at the beginning of the video and we DID have everything) so my husband ended up going to his toolbox and getting his own wires. Take note if you decider to sign up that your wires MAY be different colors but they still work the same.
I'm glad that they encourage you to take this light apart and put it back together many times. My husband will be doing that with the  Sweet Peanut. I don't know about your child but she definitely needs another run through or two or three to get the gist of this.
The light is great!
I think this is a fabulous program and I do wish it had been around when my nephew was younger as I DEFINITELY would have gifted him this program.
EEME also teaches electronics with our FREE interactive online lessons. You can create a free account to start learning ASAP here: Sign up here for FREE online content (scroll down to get free content)


SaveSave
SaveSave