A Modern Day Prodigal Son Story: Trust Fund the Movie by Mapelle Films {Review}

I like having a library of family friendly films we can watch and can share with friends and family.  And so I was excited to review the film
Trust
Fund
from
Mapelle
Films
with the accompanying book
Love
Was
Near
to see if it would make the cut into the family film library.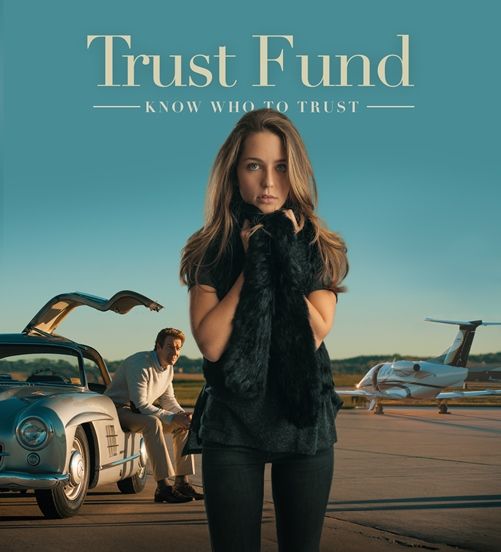 Members of the
Homeschool Review Crew
were given copies of
Trust Fund
and
Love Was Near
to review (just for you!).
Trust Fund is the film adaptation of the Prodigal Son parable from the Bible. It was written and produced by Isaac Alongi a homeschool alumni himself.
Trust Fund is rated PG.
You can view the Trust Fund trailer and find out where to purchase it on the website.
About the Film Trust Fund
In the case of this movie the Prodigal son is the Prodigal daughter named Reese and it's a contemporary telling. Reese is a young, spoiled daughter who has been attempting to write a book for some time. She has a bit of trouble sticking to things and has just come back from a writer's retreat in Italy. But instead finding focus there she found love, or so she thinks. She comes back home to the states unsettled and irritable. Her new boyfriend wants her to live her life the way she wants to (with no responsibilities) and she feels entitled to some more money so she can pay her (shopping bills). She discovers, sort of by accident, that she and her very dependable sister have a Trust Fund coming from their mother who was killed in a car accident when she was a young girl. Feeling as if her father is keeping this money from her she finds another (not so upright) way to get at it and jets back to Italy and the arms of her new boyfriend. Living loose and free it's not long before Reese discovers she may have made the wrong decision.

My Review
My daughter is coming to the age where she needs to know more about the world around her. About who to trust and how to protect herself. I think about movies like this when I think of her. It reminds me I need to teach her to be wise, and strong.
Don't we all want that for our daughters? For them to be strong, wise, as well as sweet and loving? To make good choices and lead a good life. It's a delicate recipe and I pull together all the resources I can to help. As with most things I pick for her I checked out both the movie and the accompanying book first. There are some thematic situations that may cause some questions in a young girl.
As with most things I pick for her I checked out both the movie and the accompanying book first. There are some thematic situations in the movie that may cause some questions in a young girl. Young Reese living with her boyfriend. Smoking and even her choice to steal from her father.
That being said it is a good film that is well done. As a younger sister myself I felt empathy for Reese. I know only too well what it's like to grow up in the shadow of a good, smart older sister.
The father figure was so loving to his daughter. So forgiving that we can only attribute his longsuffering to God's longsuffering with us. Makes one think of how we may hurt His heart on a daily basis.
Although many may know the parable of the Prodigal Son in the Bible in Luke chapter 15 viewing it in a modern setting may make it more real and the situations more relatable (although I don't know that many people that are coming into a trust fund).
I watched the film first by myself.
About the Book
The age range for Love Was Near is 12+. I say take that with a grain of salt. Some 12 year olds may be a bit more mature than others. I know 10 year olds that are a little more mature than 12 year olds.
I read Love Was Near while we were away at camp. I thought my daughter would get nosey about what I was reading and try to get it from me but she was having too much fun.
I really enjoyed this book. It was the movie in print form but it gave more insight into what was going on in Reese's head. It was written like a diary and included thought provoking questions, spaces to jot your own thoughts, and  I read it in one day. And then didn't have anything else to read for the rest of camp.
Love Was Near contains thought provoking questions, spaces to write your thoughts, and reminders of what God wants a young girl to know (that's the way I phrase it).
I haven't given the book to my daugther yet but will probably give it to her as a birthday present. It would be a nice thing for us to go through together.
I would actually recommend the book for a 12 year old but the movie more for a 14 year old.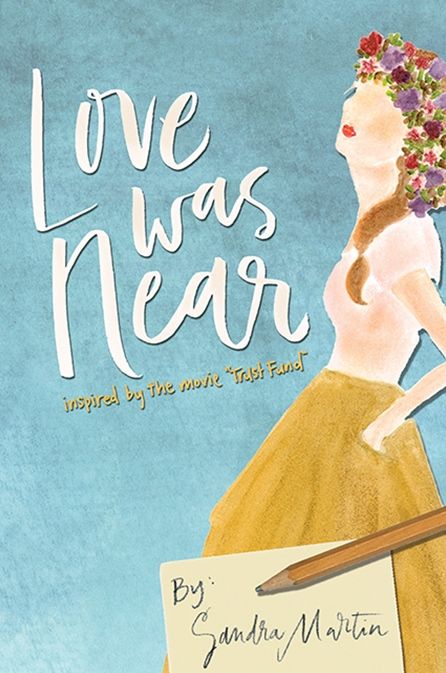 Mapelle Films has also designed a
download study guide
for small groups to dig deeper into the themes of the movie. This would be great for my daughter and her friends!
You can connect with Trust Fund the movie on Social Media