Send Your Kids on a Treasure Hunt {review}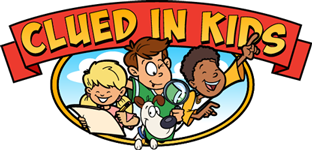 Do you love a treasure hunt? I introduced the Sweet Peanut to the fun of a treasure hunt with
Homework Reward Treasure Hunt
and
Happy Tummy Treasure Hunt
by
Clued in Kids.
Helen started creating treasure hunts for her own children and now has a whole passel to share with you.
These treasure hunts are great way to get in a little extra learning under the guise of fun.
The Clued in Kids Treasure Hunts we reviewed are delivered as PDF downloads each numbering 8 pages.
Join now and get 60% off a Club membership. That's only $20! Limited time offer.
About the Treasure Hunts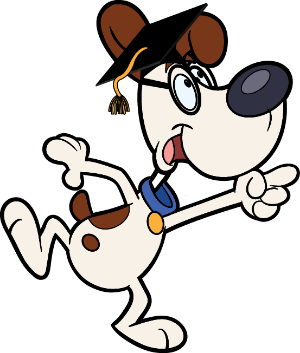 I started with
Homework Reward Treasure Hunt
after the end of a hard school week. The Sweet Peanut had been working particularly hard in school that week so I thought a good treasure hunt with a healthy snack at the end would be nice encouragement as we went into the weekend.
Clued in Kids says that the hunts only take about 8 minute to set up. Probably but for my addled brain it was more like 15 to 20 minutes. I think it took me a few minutes to really understand where to hide everything.
Now The Sweet Peanut has never done a treasure hunt before so I started by explaining the premise to her and then…yes I did help her along the way in a few teeny spots.
Each hunt is several pages long. The clues and activities to each step in the hunt is on a half sheet of paper detailing where the next clue is to be found so you cut them in half and hide them where you're told to. We had one page on the Homework Reward Treasure Hunt that was the full page but other than that everything else was a half page.
There is a puzzle or an activity to do on each page to uncover where the next clue is to be found.  Usually it involves decoding a message of some sort. Figuring out a secret word using the key on the page. Reading a backwards message in the mirror. Making a paper airplane. Things like that.
I liked that all the places to hide the next step were around the home because it was raining that day. But even if it weren't it made for a cozy afternoon activity.
At first the Peanut was a little irritated that she was still doing some schoolwork. You see some of the puzzles require a teeny, and I do mean teeny bit of math or puzzles. And that for some reason she decided they looked like schoolwork. Since we do crossword puzzles in spelling class, but she got over it quick, and was soon running all over the house trying to find the next clue.
At the end was the reward of a little bag of healthy treats that she took to her reading nook with a book.
Next we used the
Happy Tummy Treasure Hunt
.  My daughter is big into healthy eating. She's has claimed the family
Prescription for Nutritional Healing
book and lets us know what vitamins we need to be doing if any of us claim any ailment at all.  She also lays out the family vitamins and occasionally whips up a healthy breakfast for her father. So I figured this would be a good hunt for her because at 9 years old there are still a few healthy facts she's unclear about.
Some of the clues were similar to the Homework Treasure hunt so when she got to the backward writing she knew what to do. I should have saved the healthy snacks for this hunt because although I had different kinds of snacks it would have been nice to have an empty cute notebook (another of her favorites) or a new outfit for her doll at the end of the homework one.
My husband came home right at the and of the Happy Tummy hunt and was a little bummed that we didn't wait for him. He's a great big kid so I'll have to redo this for the both of them one day.
How did we like the Treasure Hunts
I asked The Sweet Peanut how she felt about the treasure hunts. She said she enjoyed them and would like to do them again someday.
On the Happy Tummy Treasure Hunt one of the clues was so light we really couldn't see it. It was supposed to be a brush so I had to just tell my daughter because it was soooo faint.
It's a little bit of a bummer that you can only use each treasure hunt one time for a child or a group of kids.  After that they know where everything is. I kind of wish I would have waited and done it for her and her friend together but there are plenty of other treasure hunts in many categories from Holidays to Homework and it's nice that it works for a group or one.
The Treasure Hunts appeal to a wide range of ages and your kids as young as 4 can have fun with them too.
You can purchase the Homework Reward Treasure Hunt and the  Happy Tummy Treasure Hunt at Clued in Kids for $5.99 and right now you can get Homework Reward Treasure Hunt free when you sign up for the newsletter here).
Want to hear how Clued in Kids began? Here's Helen's story.
There are plenty of other Treasure Hunts that other reviewers tried. Click on the big green banner below to go to the reviews page.