A Journey Through Learning Lapbooks a Schoolhouse Review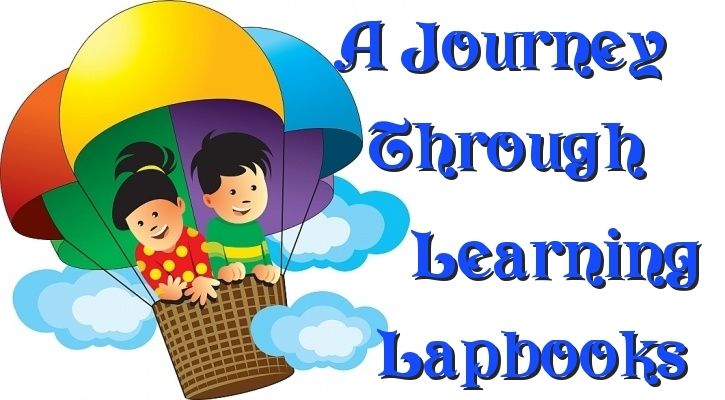 Whew! We've been busy reviewing a lot of different products and the latest one is a darling lapbook by  A Journey Through Learning. It's called Earth  but before I tell you how we used it and what we learned let me tell you a bit about it and lapbooks in general. Let it be known we are new to lapbooking.
A lapbook is this ingenious way of helping your child to grasp a concept by creating a booklet of sorts out of file folders and little mini books and things that tell the story of the topic being taught or learned. Your child can use the lapbook to retell the story of what they learned. The simple aspect of putting a lapbook together helps your child to retain the information.  A lapbook can be simple or elaborate and there is no set way to do one.
When you're homeschooling it makes life a whole lot easier if some things are done for you like the details of the lapbook. Since they are little books and lists and pictures have an ebook of those items that you can cut and paste can reduce the amount of time you (as the homeschooling parent) has to take looking for those items or creating them from scratch. That's where A Journey Through Learning comes in.
A Journey Through Learning sells a number of lapbooks from individual topics to ones that can be used with homeschool curriculum.  The lapbook we reviewed was Earth with study guide.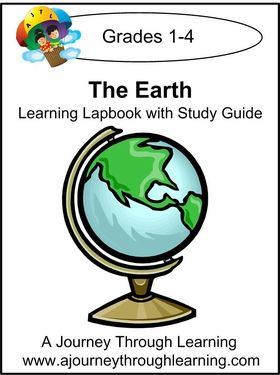 You can order the Earth lapbook package as a downloadable ebook for $13 or printed (and sent in the mail) for $21
You can use the lapbook/study guide with your child or have your child read through it and do the lapbook themselves. In the start of the lapbook it tells you how to put the folders together, what supplies you'll need, and how you can store your lapbooks.
The Earth lapbook starts with a picture for the cover and then you dive into the lesson. Each section of the earth is covered along with a little booklet or checklist to cut out, fill out, and paste inside your lapbook. At the end of the lapbook there is a list of books to read along the topic, songs about the earth, poems, questions you can ask your child about what they've learned, and other optional crafts they can do.
How we used the  Earth lapbook
We used the A Journey Through Learning lapbook each morning before starting the rest of the school day. I would read the day's lesson and the Sweet Peanut would ask questions. Then we would cut out and paste in the chart/mini book or what have you associated with that lesson. You wonder if your child is retaining any of this information but when about a week in she came to the dining table with a mini mock up of the earth's layers made out of playdough I was excited that it was taking root.
What didn't we like?
Like I said we are totally new to Lapbooks. I was impressed with how everything is all laid out. I could see using these in a unit study. I think in some of our science units this would have been a nicer way to learn some concepts and I might be trying that next year (we're done with science for the school year). So actually there was nothing we didn't like.