Homeschool Record Keeping a Schoolhouse Crew Review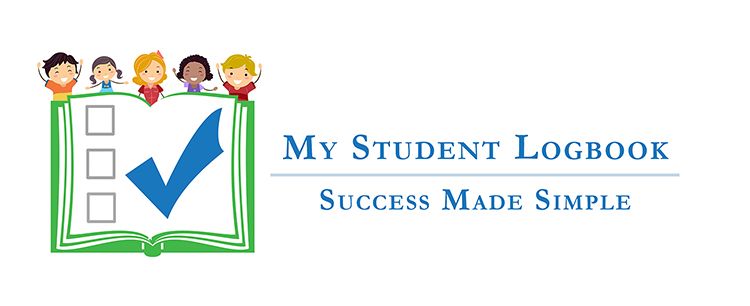 Just in time for the new school year w
e recently got to review  Butterflies by  My Student Logbook
a homeschooling company owned by a homeschooling family.
You know you can spend a lot of time looking for the perfect way to keep homeschool records and that's what Corina Abbott was doing when she created My Student Logbook
Necessity is the Mother of Invention

Great inventions always come when you create something that meets a need you have and then you find out that other people were looking for just that very thing. That's what Corina Abbott did.
Created from a need for homeschool record keeping that she had as a homeschooling mom of many Corrina designed My Student Logbook  after struggling through a few other systems for homeschool record keeping.

Join now and get 60% off a Club membership. That's only $20! Limited time offer.
Corina has a big family and she needed something simple that didn't take a lot of time and would help her keep track of what her children had accomplished.
Enter My Student Logbook…
My Student Logbook is a ring bound 8 1/2 x 11 paper homeschool record keeping book with soft covers designed for keeping track of your homeschool days easily and quickly.
Since My Student Logbook  keeps track of what lessons have been completed it's meant to be used by the homeschooling student. This planner works well for grades 2 and up.
Come as a PDF download that you can put together yourself .
There are three planner styles to choose from
Dated where school year runs from Fall of one year to Spring of the next year.
Dated where the school year is during the current calendar year only.
Undated where you fill in the blanks.
There are also several different patterned covers to choose from (the PDF version does not include cover choices). We got the butterfly cover.
How did we use the Student Logbook?
Well Corina Abbott let's you know that your student can manage keeping track of things in the Student Logbook so that's what I decided. My daughter likes to check off boxes and keep lists and such so I thought she would enjoy this.
I showed the Sweet Peanut how to use the Logbook and away she went.
First of all there is an instructional video to help you put this logbook together. You can find that here => Set Up Video It's very easy to do. So easy that once you read the instructions you go to watch the video just to make sure it is as easy as you think. Yes, yes it is.
Since we had the dated version of the logbook all we had to do was fill out one of the Checklist Pages with our current homeschool curriculum topics and any chores the Sweet Peanut has going on.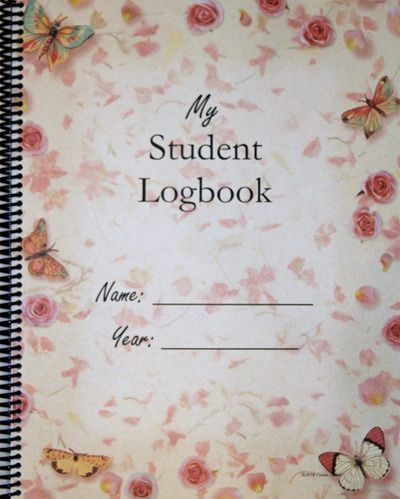 This is what Sweet Peanut's Checklist Items looks like…
Devotions
English
Heritage Studies
Math
Reading
Science
Handwriting
Spelling
Practice Piano
Make Bed
Brush Teeth
Get Dressed
Bath
Set Dining Table
Everything on her list is not done every day but that is basically her list to check off.
That's the first thing you do. Fill in your topics/classes and any chores on the checklist page.
There are several copies of the Checklist Page which is ideal of your child's list changes throughout the year or even if you make mistakes.
Once you fill it out then you cut out the checklist page from the book and fold it in half.
Then find the dated page with the date you start school on (we order for school year 2014/15 but did not start school until 9/4 so that's a few days after the logbook started)  or if you order the Student Logbook mid/year find the date you're starting to keep track on.
You tape the Checklist Page to the back of the dated page. The fold covers the edge of the paper and the top part of your fold goes over, but not taping over, the notes section.
Now just begin. Each day as your child finishes a subject or chore they can just check off that it was done. If you need to keep any notes just flip up the checklist page and write any notes underneath.
You can see an example of the a Checklist Page attached to a dated page below. None of the subjects are checked off yet.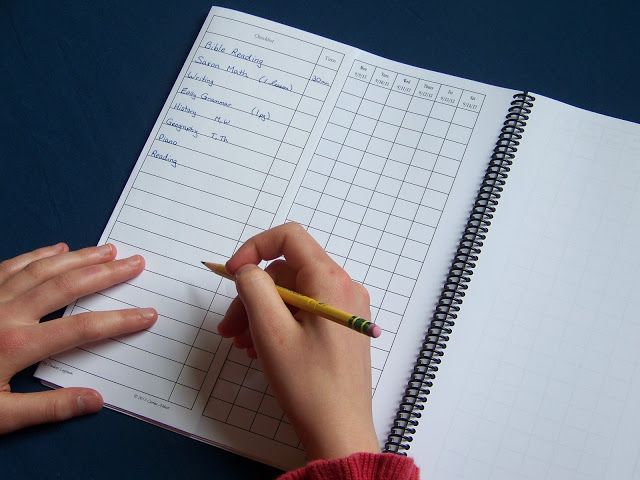 How did we use the Student Logbook?
Well My Student Logbook is so wonderfully easy to do and we use it each day. The Sweet Peanut opens it first thing in the homeschool morning and keeps it on the table at the side of her desk. As each course is complete for the day she just checks it off.
We use a boxed curriculum and each day's class has a video number attached to it. Like lesson 1 all the way until the end. Each class starts out on day 1 but as the week's progress there are off days, study days, etc,. where there are no lesson numbers. So then the next time a lesson comes up it may be a number behind or ahead of the others.
All this is listed in a nice lesson planner that has the lesson plans for 180 days.
In the past once a lesson had a day off I would lost track of what video would come next. I mean I would eventually figure it out after flipping through
In the past once I started the slippery slope of having the numbers not match up I would find myself fumbling through the lesson planner to find the next lesson number.
It's a small thing but an annoying one.
With My Student Logbook I can write what lesson is done on each day and know at a glance what lesson comes next. There is also the notes section to write any extra details about what was done that day. Makes my homeschool record keeping a snap!
My Student Logbook also works well for keeping Highschool Transcripts. Corina walks through the steps for keeping records your child's chosen college will understand.
You can find out more about My Student Logbook  at these places…
Facebook – https://www.facebook.com/MyStudentLogbook
You Tube — https://www.youtube.com/channel/UCMxzpy91vov8a8nDpyp2ihQ

Save
Save
SaveSaveSaveSave
SaveSave